When I was younger our family lived with my Grandma and Grandpa. My gram was like a second mother to me. She made me feel good about myself even though I was overweight, even then. I was outgoing in some ways and very shy in others. I was outgoing with my friends and family but as I grew and gained, I became very shy and almost crawling back into a shell by high school. Some people were bullies back then, maybe not the kind they have today but the ones that made fun of you.
I remember for my high school prom a popular boy called and asked me to the dance and so excited I could hardly speak, I said o.k. I was scared but dressed and waiting. About an hour after he was supposed to pick me up, I knew it was a joke but my Gram sat with me and said whatever happens, you are beautiful. She gave me that feeling that I was worth something. Hoping against hope I sat for another two hours before changing clothes and going to bed. One of my friends who was popular called the boy and yelled and him and he said it was not him, but I knew his voice and it was. It hurt really bad and made me even more afraid to even look at anyone.
Then after I met my husband, he started to drive a semi and we met a couple from his work.
We started going to play pool and bowling etc. My daughter was about 8 and I didn't want to let her cross the street or even walk a block to a friends house. I kept her very close not wanting her to disappear like other kids had.
My friend, Barb, sat me down one day and told me that I was making an invalid of my daughter and she would never grow out of it. She said I was making her so afraid that she would one day, be like me. She told me that I needed to stand up for myself and let her branch out too. So I let her go across the street to play with her friends but I sat and watched her out the window. Eventually, I let her go down a couple of blocks. We took it slow but she was coming out of her shell too.
A little girl picked on her continuously, she was thin and short then, and one day she could not take it anymore and turned around when the girl kept pushing her and let her have it. After that they were good friends. It got me thinking about me and how I had let everyone run over me. I was always everyones babysitter but really no one, except Barb's friend. I started to say no. It felt pretty good and I started to come out of my own shell. If not for Barb I would still be that rug that people walked on.
She watched and if I needed help she butted in but she stood back at first to let me have my own voice. We were friends for a long time until she moved to Florida and she would come back every couple of years and we would talk on the phone off and on. Neither of us had much money and that was before the unlimited min. on cell phones. She was called home a couple of years ago but I will never forget the big impact that she had on my life.
She pushed me to become a human being instead of a doormat.
I still some self esteem issues and probably always will but I know that I am a miracle and that I am worth every step that I take to become healthier and I try to push others into knowing that too. I am not afraid to meet people or to feel what they think of me. I know that I am a nice person and I know that I can do this. The self esteem problem is the size of my body ...it is no longer that I feel unworthy. I am who I am and I will never be perfect but I will be the person that I was meant to be.
To fly you have to first learn to walk.
To grow you must first be small.
To become the person you are meant to be, you must first know who that is.
To live in the light, you must first go through the darkness so that you recognize the light. Walk in the light each day and believe that you are a miracle and can do anything.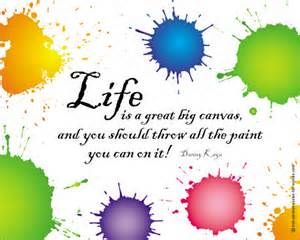 Don't just sit there but try new things and let life in. It is your life!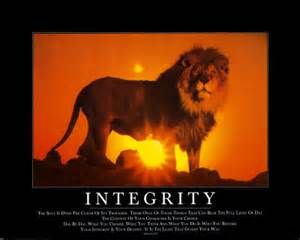 Find your lion and let him roar.
Come out of your cocoon and see the new world that you can build.
Namaste, Pam