Monday, November 04, 2013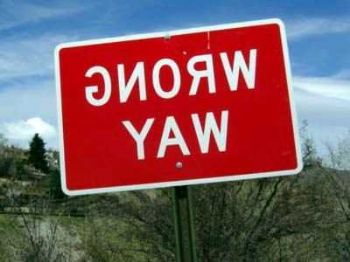 I have had a few setbacks recently, therefore gaining weight instead of losing, but some were out of my control.
I have started seeing a new doctor since starting my new job in January. I finally found out how to go about being seen by a VA doctor since I am a veteran. Now that I work on an Army base again, and there is actually a VA clinic literally right outside the main gate, that is who I primarily see now. One of my chief complains I've had for many years now is chronic migraines. This doctor put me on Depakote for them. Me being the type of person who always wants to know exactly what I'm taking, I did a Google search on it. One of the side effects I saw many people complain about, was weight gain. And yes, I gained a few pounds from it as well. And it wasn't even worth it because it did nothing for my headaches. I continued the initial prescription, but I did not renew it.
Finally I was able to see him again and get put on something else. We are giving Topamax another try. I am actually excited about this, because I have tried this before and I actually lost a few pounds on it. I wasn't able to stay on it due to it costing so much and my insurance at the time not covering it, so I don't know how long that would have lasted. I have tried so many things for migraine and this was the best results I did see even though I did have some numbing sensations in my feet after getting to a higher dosage. I've talked to many people who swear by it and they assure me the numbing feeling goes away. So I am very hopeful this time around.
I also have now officially been diagnosed with high blood pressure, so I am on not one but two medications for that. Ugh! I think my doctor was hoping that treatment would miraculously cure my migraines. I assured him I've been dealing with those since my early teen years at least, while my blood pressure has only recently started to be a problem. I've been expecting it though since my grandfather has it, so I've made changes to my diet, but I guess it just wasn't enough. Anyway, hopefully now with the combination of all the medications, it will all be taken care of.
And hopefully somewhere along the way I'll find the energy and motivation I need again to actually want to take Lobo for a walk or play Just Dance on my Wii when I get home from work.