Monday, November 04, 2013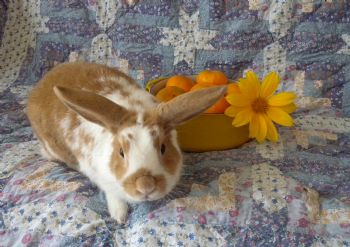 My little tangerine tree produced quite a few sweet, juicy tangerines this year. The tree is only about 3 1/2 feet tall. Harry Houdini is my sweet, cuddly rabbit. I was lucky to find him at the SPCA. His rabbit droppings are great for the compost pile.
This is Ben. He was waiting at the Humane Society for a whole year for a forever home. He came from another county animal shelter that was overcrowded. He was there a long time, too. He's a great indoor cat. It really is hard to make some cats indoor cats if they have been indoor/outdoor cats.