Saturday, November 02, 2013
Okay, LC use to make the best Spaghetti! They changed the recipe and added an extra 40 calories! It's the same amount in ounces, it's tangier and to me, just doesnt taste as good as it use to! I would rate this (NEW) Spaghetti a 3 out of 5. I was so disappointed.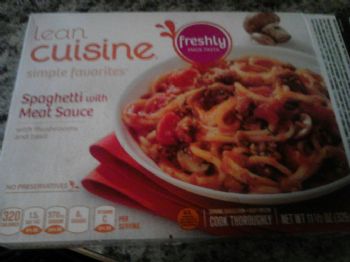 I didn't add anything to this meal, the pasta is always filling for me, and I didn't exercise today. Plus, at 320 calories there isn't a way to add much without going over my calories for a meal.