Saturday, November 02, 2013
What I love about Smart Ones breakfast, is that they use Egg Whites ... This was a good wrap. I woke up wanting a Breakfast Burrito from McDonalds, I had this instead. If I would've had their mild sauce, this would've been perfect! I give this a 5 out of 5.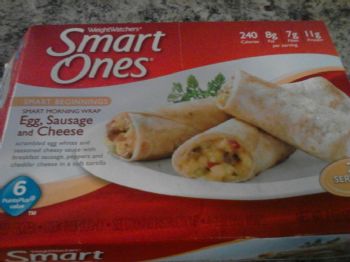 I paired mine with Grapes. It was very satisfying and held me over for about 5 hours or so!