Saturday, November 02, 2013
I just found this at Wal-Mart so I think it may be new? I dont know for sure .. what I do know, is that this was so perfect! So good! It had the perfect amount of sage, it had dressing, potatoes, gravy, turkey and veggies ... a complete meal! I gave this 5 out of 5.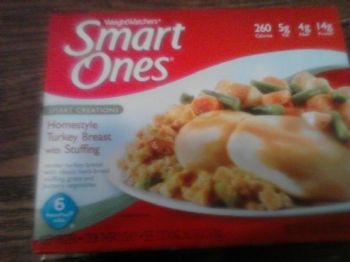 I didn't have to add anything to this meal, that's how complete it was! I love it when that happens!