Saturday, November 02, 2013
I woke up wanting a hot breakfast. I wanted to go to McDonalds, but instead I ate this sandwich. I couldn't taste the cheese really and wonder if maybe its just a waste of calories ... still, it was satisfying and I didnt think it would be filling, but it was and the sandwich was bigger than what I was thinking.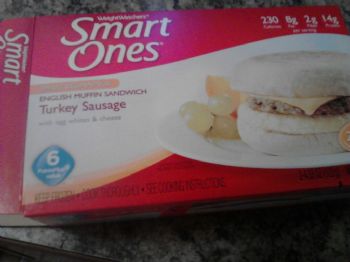 I added some Light Mayo and a slice of Tomato on my sandwich, I took the picture before it was cooked though.