Friday, November 01, 2013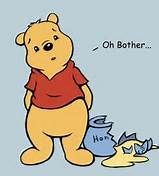 "I fell in to a cream donut desire . . . " (to the tune of Ring of Fire)
Had not had a cream filled donut in quite awhile. Brought back the memory of my writing this ditty 'cause I ate a cream filled donut for supper. Oh, Bother!
So, I'll sing it to "Ring of Fire":
The taste of donuts sweet
When my lips and donuts meet
I fell for them as a child,
Oh, the desire went wild.
I fell into a cream donut desire,
As I grew older the pounds went higher,
And I've learned, learned, learned,
To tone desire,
To tone desire.
Had to do it again! At least I only fall into desire once and awhile.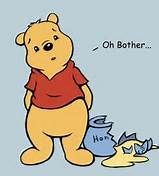 "