Friday, November 01, 2013
Well, I'm sick again. Actually I was never healthy but with the people at my office reacting badly to the flu shot from Tuesday and my husband current sick... I am now sick again. This makes the third week I am unable to do my C25K runs. I'm stuck in Week 4 Day 3 limbo. Ugh.
Weighed myself and I am hovering at 142 right now. Scale said 141.8. It just now occurs to me that I am only a few pounds away from the 130s. I would be more excited if my sinuses weren't completely clogged. But that's the great thing with Medifast.. you can just literally DO NOTHING except eat their food and you will lose weight. The exercise is supplemental. Some people will say it's expensive and it is but the money is worth it.

I'm hoping to attain 135 within the first week of December. As if missing all the holiday food and celebrations wasn't enough of a torture... a Trader Joe's opened up today and EVERYONE bought yummy things. They offered me a taste but of course I can't . There's no 'just one bite' on Medifast. No bites. Don't even think about it.

My evil cat, Isis, had her 3rd birthday last night.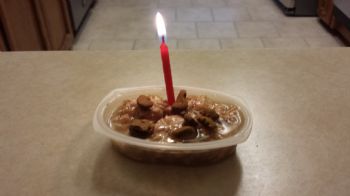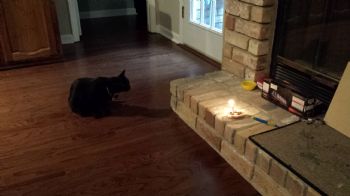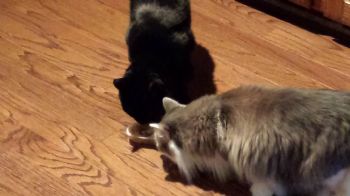 She shared with BonBon.

When can I start decorating for Christmas? I was thinking next week.