Thursday, October 31, 2013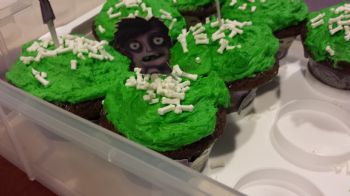 Zombie Cupcakes... you don't even want to know how many calories. But let me say this. I made 18 cupcakes and I used 3 full sticks of butter, 6 cups of chocolate, and 4 cups of powdered sugar. I did not eat any or even think about it. This was, of course, for the trick or treat event for my office. They were a huge hit. Everyone loved my dress as well.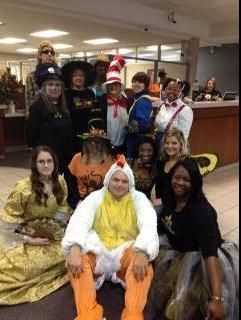 I'm surprised I could drive in it.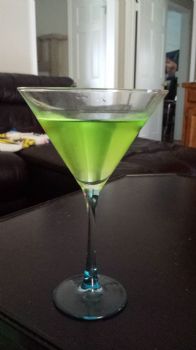 This is a virgin Appletini courtesy of Crystal Light. Only 5 calories, no sugar and no carbs. It will rain tonight so I don't think we'll be getting any trick or treaters. I did succumb to peer pressure and bought some candy last night. Honestly, watching everyone eating candy all day.. it makes me sick just thinking about eating any. After 2 hours of making cupcakes last night I was so over frosting and sweet that I ate my soft bake dessert without joy.

Don't go overboard with the treats!!