Wednesday, October 30, 2013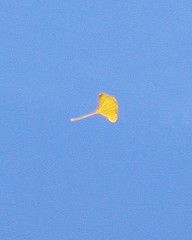 As the last of the leaves fall, looking back, it was a good month. Could it have been better, sure, it could always be better. What have I accomplished?
The mediation practice brought my blood pressure down, helped reduce stress and stress eating.
Bring more plants into my menu. Not having meat on the table is not so strange anymore.
Reducing dairy is becoming the norm also. (My desire is decreasing)
The alarm on my phone did help remind me to exercise.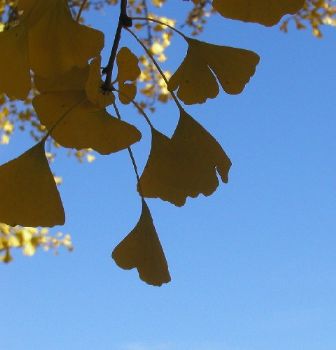 Vibrant yellow against the brilliant blue, I was fortunate to see and capture this visual gift.
Keeping my eyes and ears open allows me to see what gifts are available to me. I found that I have access to a dietitian, now I must determine how to best utilize this opportunity lest it fall away.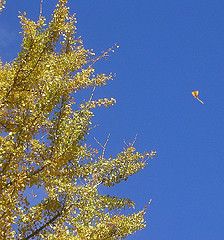 (Thanks WATERMELLEN. Your blog reminded me of the striking Ginko that caught my eye one November day. Folks probably thought it strange that I was photographing the tree and falling leaves, but it was a beautiful sight to behold. Thankfully I still had my pics available and could post them here.)