Push That Tush -- I'll Be Watching YOU
Tuesday, October 29, 2013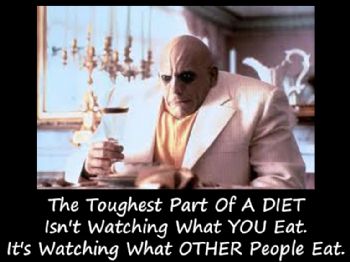 Getting into the holiday season scares me a little.
Get togethers can be deadly to a diet.
It's hard to be around people who feast as if
It's Thanksgiving every time we meet.
There is always someone who wants to order a round of appetizers,
an entrée for each person, and desserts with coffee.
I've Got to be Strong....or I Won't fit into my Skinny Jeans.