Monday, October 28, 2013
Today I went on a city-hall sponsored trip to the Jezreel valley. This is the area in Israel just below the Galilee area, but north of the green line. The Jezreel valley: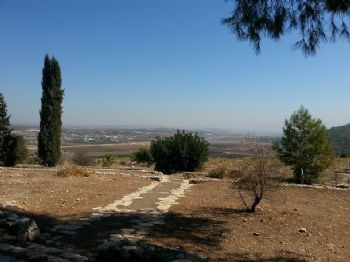 Thee pool (or very near) where Gideon thinned out his troops (Judges, chapter 7) :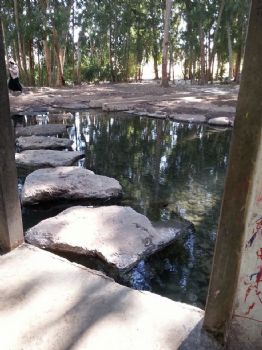 At one point we went down a hill, and I was glad that I had brought my cane (in case my knee would go on "strike")...it was usefull even though (Thank G-d) my knee was fine.
We also saw the old settlement of "Gesher". There are some old bridges there.(Roman, turk, british..although we didn't see them up close. ) Also we heard the story about a power plant was built there in 1932 (a major feat at that time). It existed until it was destroyed by the Jordanians in1948.
A stream running to the Jordan river: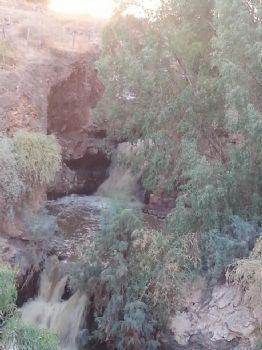 The only downside of the trip was too much bus, and too little exercise. But we returned by 7:30 PM, so I fixed that by going to my regular Monday evening swimming. And I even did 48 pool lengths (I usually do 40).