Monday, October 28, 2013
Quote of the Day: "Happiness is something that comes into our lives through doors we don't even remember leaving open. " (Rose Wilder Lane)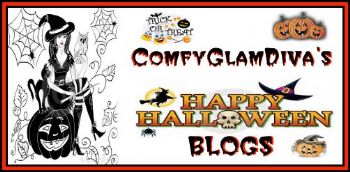 Double, double toil and trouble; Fire burn, and cauldron bubble. A dash of purple glitter and presto a Glam-Fab Witch you've got. Here's my other Halloween look I did this past weekend. The idea came for the witch hat my Mom brought back last year when they went to Salem, Mass. You know I love dressing up as a witch.
This is everything that I used for the look. Earlier today I had to wash all my makeup brushes, it took about an hour to do them all. I had so many.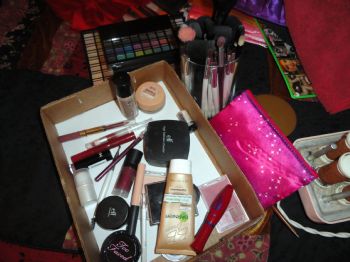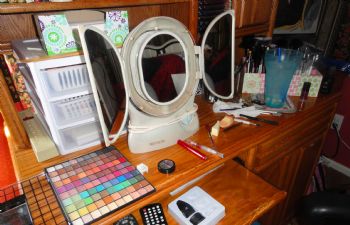 So I went with the same kind of eyebrows and the purple eyeshadow, but I took my time to make it just right. I also went with foundation a shade darker than normal, but nothing else. The only thing I didn't add was fake lashes, but I will on Halloween. So this is the look all done before putting on the costume.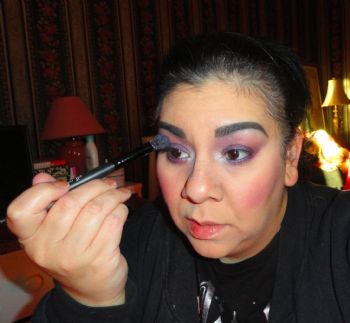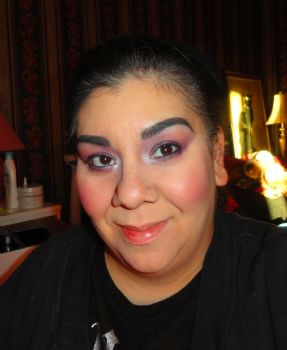 Here's the complete look with hat on and witch dress. I put on a ton of hoop earrings since I have three piercings on each ear, but whew that was kind of heavy, maybe only one set.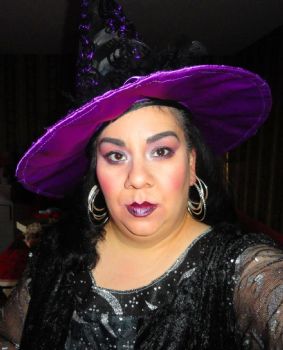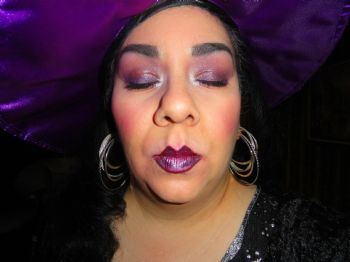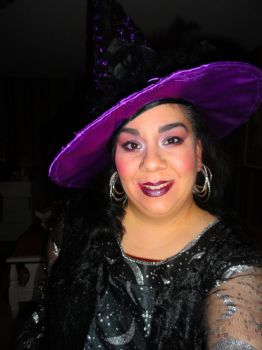 I then decided to try to age the look with putting some white powder on my face and create black lines where wrinkles would be. I was going for the old witch that still has some glam to her.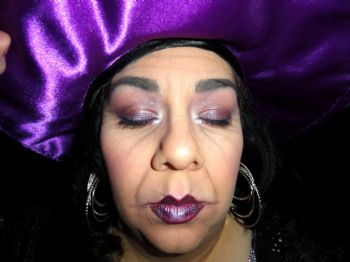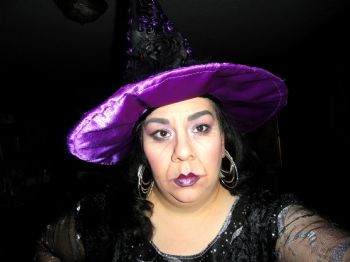 Now I just have to figure out which on I want to dress up as to give out candy on Halloween. What do you think?