Well, my doctors nurse called me (early) this morning, and told me that the doc told her to tell me NOT to take either of those meds again - that figuring out which med caused my reaction was NOT worth the risk. Geez! A little late doc!
My doctor was out on Friday when I called, so his nurse had conferred with a couple other doctors, who had told me, "to try the meds again but take them at separate times", which was insane anyway because both meds are long acting meds and would end up being in my system at the same time anyway. So, I (disobeyed) those orders "to try again" and I didn't take either med cause I just didn't want to risk (dying)!
And, now my main doc calls (a few days late) all concerned about whether I was still taking either of those meds, and if I was to tell me "NOT to ever take either one of them again". No problem. I told them, "I wasn't taking them, cause I had no intention of committing suicide, and I considered trying either of those drugs again would be tantamount to that."
So, then the nurse wants to discuss with me about the discussion my doctor had with me on Wednesday October 23 about my stopping eating the foods I know I am allergic to, and I have in fact felt the dairy had a lot to do with my allergic bronchitis and my inability to get over it. I told THAT to my doctor on September 2nd, but he didn't believe me… (so yeah, like the addict I am, I continued eating dairy…) So, today I told the nurse, "I quit the dairy after I seen the doctor on Wednesday." And, then the nurse let me know that they also expect me to get off gluten also.
Apparently the docs are now doing a 'pushing contest'. I think since they really don't want to take responsibility for giving me meds that were totally contraindicated for my health conditions, now they want to turn the focus (on me) for my non-compliance with foods. And, as far as dairy goes, I totally agree with them. Since it IS having a major factor in my allergic bronchitis, it is absolutely correct that I should be expected to stop eating dairy. But, for them to go forward and start demanding that I also get off gluten, when my gluten sensitivity has nothing to do with my asthma… well, I just think they are focusing (on me) and labeling me as a 'problem patient' rather than focusing (on them) giving a patient meds that almost killed a patient (namely me).
But oh well, it is what it is. I (am) doing so much better with my lungs since I quit dairy. The gluten I do want to get off of, because it negatively effects my neurological MS symptoms. But, apparently NOW these docs are going to hyper-focus on my being an absolutely perfectly compliant patient on ALL my food issues too - or will start denying even the MINIMAL medical care I do get (like antibiotics, asthma inhalers etc).
Doctors are pretty much like scorpions; it doesn't take much to tick them off, and when the slightest little thing bugs them they sting! But, they pretty much NEVER take any responsibility for damaging a patient.
But, I am going forward. I (am) determined to do the best I can taking care of my own health, mostly by using food as medicine and using Ayurvedic medicine.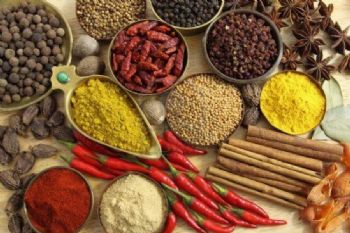 I really gotta start doing MUCH better taking care of my own health, and making every effort to stay away from doctors (except for my most basic care) or these guys will end up doing me in! Actually, I plan on even avoiding the annual medical checkups/blood tests, cause they use those as a way to start harassing me about taking more of their dangerous and deadly medicines. And, after I have had blood work, then they harass me every 3 months to come in and do more, and try to DEMAND I take statin anti-cholesterol meds etc - even though it plainly shows in my chart that statins almost killed me years ago! Go figure! Trying to force meds on a patient when it is in the chart that those exact meds almost killed a patient before! The absolute insanity and asininity (asinine behavior) of doctors!
I gotta save myself. Cause these guys will absolutely be the death of me!
Ironically, several years ago one of NP's told me, "that the only way you're going to stay alive is to refuse to take the doctors meds. If you do that you could live to maybe 70." AND SHORTLY AFTER THAT I LEARNED THAT THE OTHER DOCTORS HAD DRIVEN HIM OUT OF THAT CLINIC!
~ ~ ~ ~ ~ ~ ~ ~ ~ ~ ~ ~ ~ ~ ~ ~ ~ ~ ~ ~ ~ ~ ~ ~ ~ ~ ~ ~ ~ ~ ~ ~ ~ ~ ~ ~ ~ ~ ~ ~ ~
This is an excellent - though shocking - book.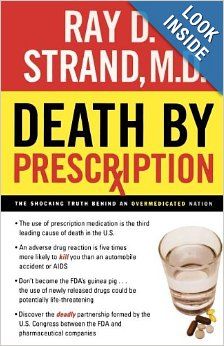 ~ ~ ~ ~ ~ ~ ~ ~ ~ ~ ~ ~ ~ ~ ~ ~ ~ ~ ~ ~ ~ ~ ~ ~ ~ ~ ~ ~ ~ ~ ~ ~ ~ ~ ~ ~ ~ ~ ~ ~ ~