Before I get into the race details I want to send out a big THANK YOU to my SP friend HOLLYS_NEW_LIFE for responding to my distress call and encouraging me to go to this race. Thank you Holly ... in a moment of insecurity and self doubt you reached out and help me accomplish what I started.
Race Time!
I initially thought I'd be doing this race alone ... ends up that my Mr and my workout partner came along. This was the FIRST race the Mr came to witness ... I think it had something to do with the mud, LOL! My workout partner found a groupon that allowed an affordable entry fee for her. YES!!
Saturday morning was cold ... like see your breathe kinda cold! We arrived at the race site around 7:30 a.m. and quickly got our packets. The race organizers were fantastic, along with all the volunteers.
The Mr armed with is smartphone walked the course to take candid photo's ... we had our on paparazzi. In the event that he might not be able to get to all the obstacles I brought a one time use camera and had it in a zip-lock baggy. He made it to all the obstacles and in the end he used the camera when his phone battery died.
This race was fun, fabulous and yes DIRTY! We headed out in one of the early waves but forgot to make note of when we actually crossed the start line. The race isn't timed so we didn't much care ... it was more about the experience and the laughs.
I think the photo's tell it best:
A clean girl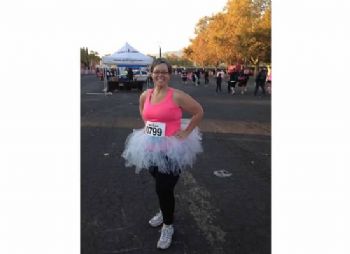 Me and the Mr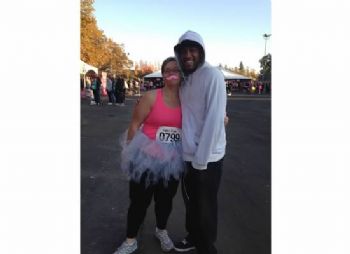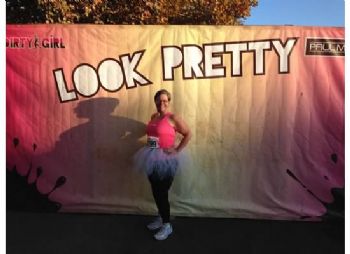 Me and Christina showing the universal "help" sign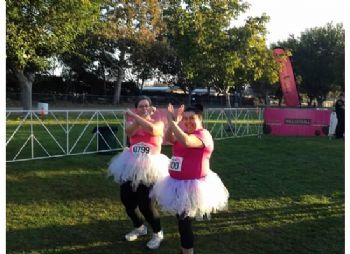 Let's go!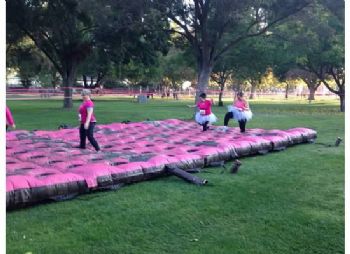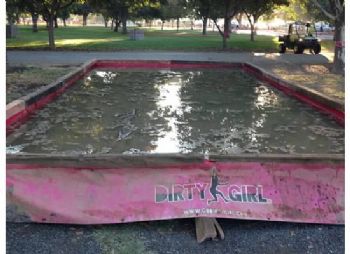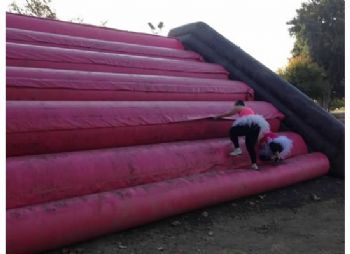 We bounced and giggled our way to the bottom. What fun - I felt like a little kid again!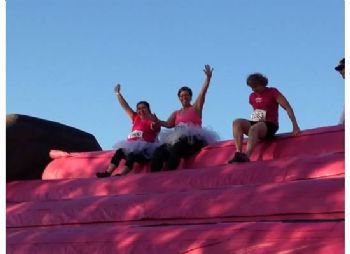 A perfect landing.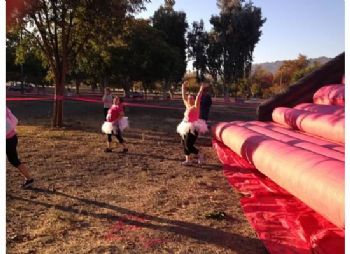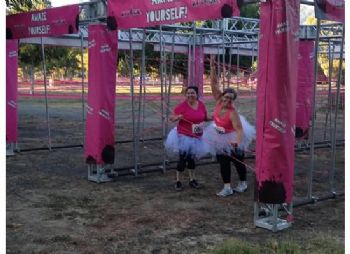 Welcome to the Pit! The water/mud was extremely cold.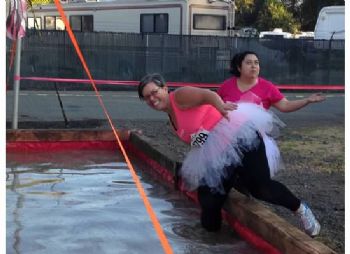 I never thought I'd do this in a million years ...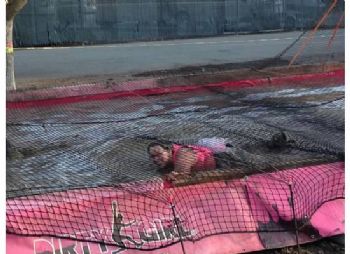 The H2O tank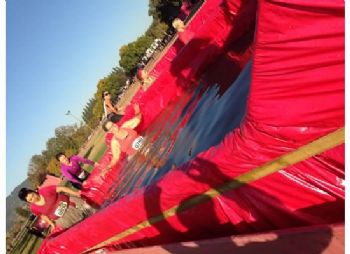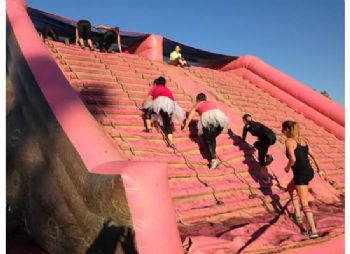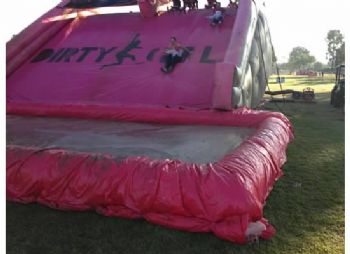 I made a BIG splash! Loved this one ... I zoomed down sooo fast and oh my did I giggle.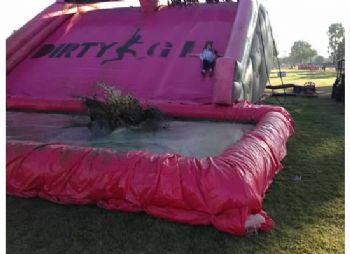 SCARY!!! This might look like an easy one but it scared me to no end. That wall is TINY and my hands were slippery. Scary... Scary... Scary...
BUT, I made it up and over!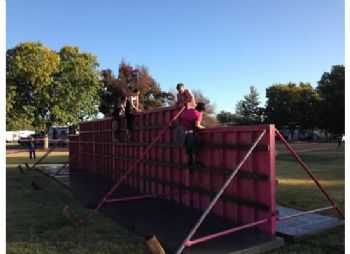 "HEY, LOOK AT ME I'M At the top and ringing the bell!"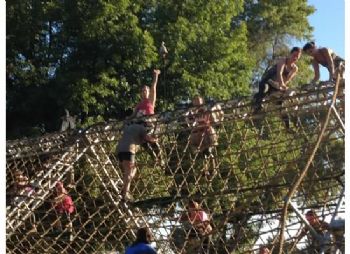 Still smiling!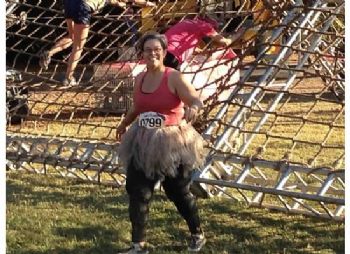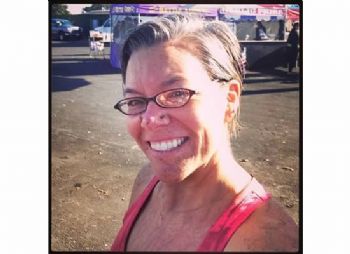 We donated our shoes ... they clean them and give them to those in need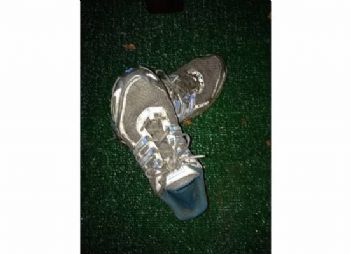 Dirty then Clean.
The cleanup area was great. If you don't like public "women only" nudity it might be a bit stressful for you. I'm not shy so I was cleaned up in no time.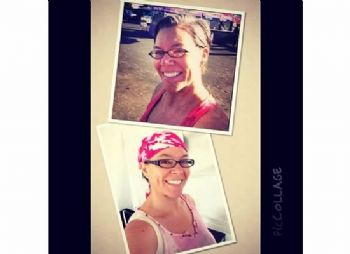 We do have photos of us crossing the finish line but they are on the one time use camera. The Mr did a great job capturing the moments.
This was the best time ever!! We laughed and giggled the whole way through. The Mr skyed a friend of ours in Jamaica so she could see too. FUN!
We were happy to have been one of the first waves ... the lines later in the morning were crazy. We didn't wait at all. This was one of the best organized races I've ever attended.