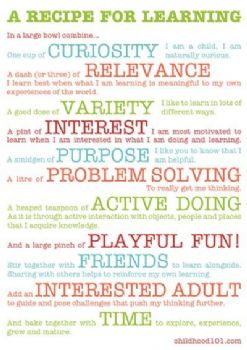 My Journey on Spark people has been one of Self-Discovery. I journal to learn about ME. I have been taking the time to RESEARCH deeply the ingredients that go into my body. Learning, Researching is a way of problem solving the maze of confusion of processed foods vs. real nutrient dense food.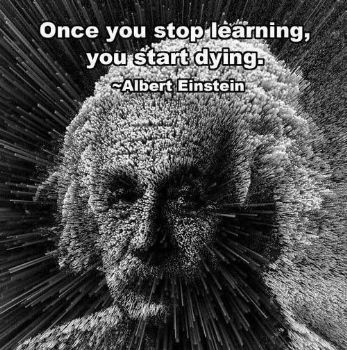 It's lots of work, hours spent learning about what goes into my mouth and body, how it affects my health. I have learned so many things by doing so. It's so much deeper and meaningful than just reading some headline fluff on the latest news, I dig for research articles and medical journals. My journey is about exercising and eating the most nutritious foods available that will give me a Optimal health.
Lately I have been getting requests for my Chocolate recipe. The original recipe I used to make was from Raw Food Real World. Over the years I have modified it making it even healthier for my brain. Yes, the chocolate is very healthy for my brain. I feel perkier when I eat it. This is so rich and chocolaty that it has broken my chocolate cravings. I consider this a health food in moderation. Raw cacao is a superfood.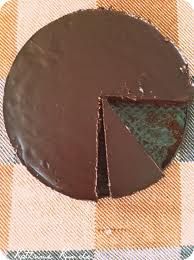 Dark Chocolate Ganache Tart with Vanilla Cream
Makes one 9-inch tart, about 12 servings
Ganache, in traditional pastry terminology, refers to a mixture of cream and melted chocolate, sometimes tempered with butter. Using coconut butter instead, this version goes from artery clogging to heart healthy.
For the tart crust:
3/4 cup cocoa powder
3/4 cup fine almond flour (I use trader Joe's Almond flour.)
1/4 cup raw sugar crystals
1/4 cup coconut butter
1 Tablespoon cinnamon.
1 tsp. vanilla
Pinch of sea salt
In a food processor, using the S blade, mix all the crust ingredients until thoroughly combined into a dough. Press the dough with your fingers into a 9-inch tart pan with a removable bottom. Cover with plastic wrap and place in the freezer to chill for 1 hour or more.
The ganache filling:
2 1/4 cups cocoa powder
1 cup MCT oil. Sold in health food stores.
2 cups coconut butter or oil. Melt until its a liquid.
1/2 cup cocoa paste. This is a block of hard cocoa paste sold online or health food stores. It adds a concentrated cocoa flavor and lots of anti-oxidents.
1.5 cups to 2.5 cups of maple syrup or agave nectar. I tend to use the lower amount as I don't like a super sweet chocolate. Maple syrup adds a richer flavor. Agave nectar is a lighter flavor in comparison. Sweeten to taste.
blend all of the filling ingredients in a blender until smooth. Pour into the pan. Freeze.
After it's been frozen a few hours remove from the freezer place on the kitchen counter for about 20 min. Remove from pan and cut with a sharp knife into small pieces. Or you can make it up without the crust and pour into candy molds for shaping. The chocolate will melt at room temp. due to the MCT oil. I store it in the freezer, taking out a small piece as desired. It has a wonderful texture when you bite into it.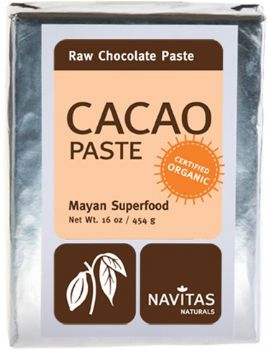 Today this article was published online which discusses coconut oil and MCT oil and the brain. I use these two ingredients in the chocolate for their properties.
http://www.greenmedinfo.com/
blog/how-coconut-oil-may-r
escue-brain-alzheimers-dis
ease?utm_source=www.GreenM
edInfo.com&utm_campaign=39
a7d4ca49-Greenmedinfo&utm_
medium=email&utm_term=0_19
3c8492fb-39a7d4ca49-86786209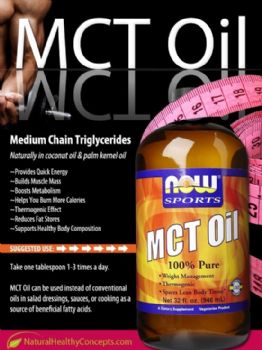 MCT oil and coconut oil are absorbed differently in the brain. It's why I used both types of oils in the recipe. Each has benefits yet MCT oils is made from coconut oil. MCT is more of a liquid oil while coconut oil is a solid. MCT oil can be used for brain food instead of glucose. It's not absorbed into our fat cells per experts.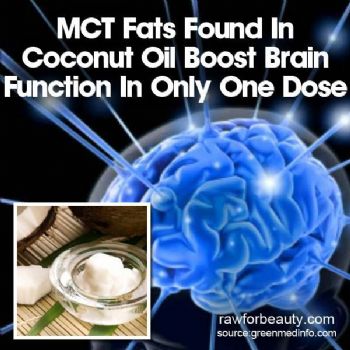 Maple syrup has health benefits too. Press control and the + sign to enlarge the photo.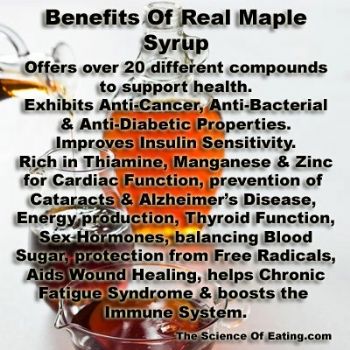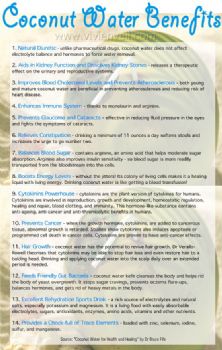 The recipe calls for cinnamon. This is why.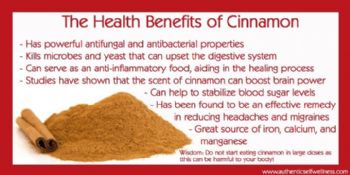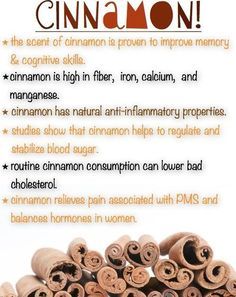 This is why I use raw cacao. (Don't use raw coco powder. Unless you don't want the health benefits of cacao. Raw cacao tastes more chocolatey, increases mental alertness, is very high anti-oxidant. Its so much more powerful than processed coco powder.)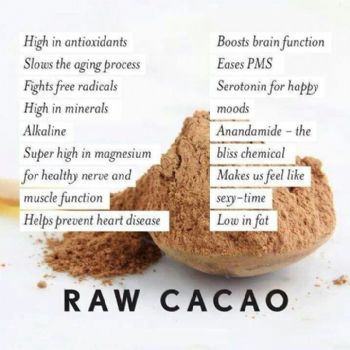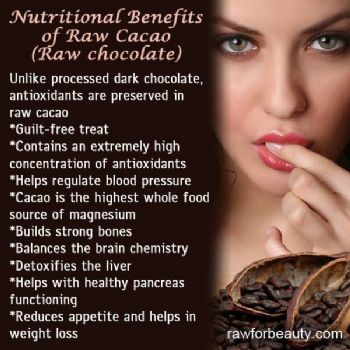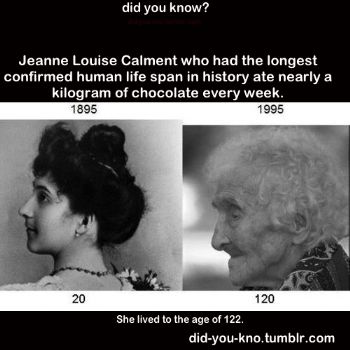 Enjoy.