Monday, October 28, 2013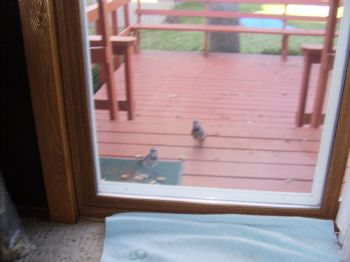 I put peanuts out every day. Blue jays and nuthatches are the ones who usually come and take them -- they are gone before the squirrels even think about them. There are three blue jays and this photo actually captured two at once. The blue jays must be starting to feel more comfortable. Earlier this month they visited one at a time and any movement caused them to take flight.
I'm not terribly sure where they take the peanuts. I think somewhere in the neighborhood there is a huge stash. Talk about hoarding!