Monday, October 28, 2013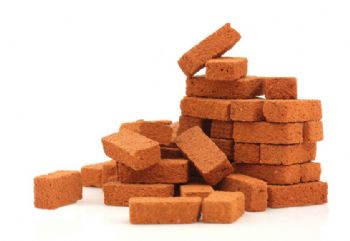 Truly, that's what it has taken to make me see the light of day. And no one really hit me with a brick, but with heavy-duty stress in our lives ongoing for the last two years and with a spinal fusion just 30 days before the two years started, I've gained weight that I had lost and MORE.
I am miserable in this body. I want out of it! I want back in decent-sized clothes and I want to feel better. Better about me, about my health, about how I feel about myself. It isn't about anyone else -- just about me. For once, I'm going to be selfish.
I thought a few weeks, maybe months now, ago that I could just come to Spark and use the basic tracking tools and get the job done. Well, I don't think I can do it alone. I need people around me who understand where I am and where I want to go.
My life is somewhat sedentary and I need to teach myself that I can't sit and write every hour of every day, even though that's what I really enjoy. Publishing has gotten into my blood and it's gotten my name in a few anthologies, and I love what I'm doing with that. But I have to get off my hind end and move! I also have to stop eating all the wrong things.
OK, OK, I could go on forever but you get the picture, right? I'm here because I need to be here and at 67, I'm not getting any younger and I want to live a lot longer.
Thanks to all of you who have been my friends and support in the past. And thanks to KathyJo56 for her status tonight which showed up on Facebook. It was a REAL MOTIVATOR for me!
Sherrey