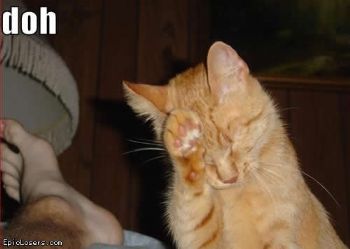 I am very reluctant to post this, because it goes against what I had decided for myself and the advice I give to others. When others ask for tips on how to lose weight, my biggest piece of advice is it's easiest if you make changes you can stick to forever. If you are leading a healthy lifestyle, you never have to go "off of the plan" and figure out how to survive once you aren't doing that certain plan. I am 19 months into this journey and my approach has always been counting calories and exercising. That is not the approach that works for everyone, but everything in moderation (except my blasted trigger foods LOL) was what I followed and I have never regretted it. So to post this goes against everything I've always said. If you want to criticize I will gladly take anything you want to throw at me.

So what is all this hoopla about you might ask? Well here's the scoop. 19 months in I'm bored to tears on my weight loss journey.

My arthritis is flared up, my knees are swollen and sore and that has bummed me out. I was enjoying Hip Hop Abs so much and loved doing it almost everyday. I even bought Rockin Body to give that a try but my knees put a firm stop to that. It was keeping me on my toes, it was keeping me feeling like I was doing something new and exciting and it was taking the weight off of me. Since I am back to essentially only walking, I have gotten very bored.
Let's add on to that the part where I am getting towards the end of my journey. Now wait wait, hold the phone, don't jump on me yet! This is a life long journey that never ends, I understand that... but what I mean is I am at a place where I have lost more weight than what I have left to lose. Does that make any sense? Maybe not. What I mean is that I have lost 80ish pounds, and my goal weight on my ticker is 170. According to that I have 20ish pounds to lose. Between you and me, I probably will keep pushing til I got to 160 so that's 30ish pounds.

While 30ish pounds is no small feat, it is a heck of a lot less than 80 pounds. Add on to the fact that my body has not forgotten that I've lost all that weight and is continuously trying to find that weight again. With that said the weight is surely coming off at a snails pace. I know my way works, but my body is just rebelling all the way. Too bad 190 wasn't my goal weight, because I can maintain that like a champ.

Anyways, if you are looking for detailed information on this Carb Nite Solution you are in the wrong place. I am not here to promote this plan in any way. In fact, I do not even have the book. I got the information online, and the rules of the plan were readily available as was some of the "science" behind it. One thing I really respected about it was that the guy himself said this is not a healthy lifestyle. It is a weight loss TOOL and that you should not do it for more than 6 months. I really respected the honesty behind that because I do believe a healthy lifestyle is the way to go in the long run and that is what I intend to do. But I thought this would be a fun little experiment. I am really bored and it has lit a fire under me. Granted it is only day 2 (completed) of this plan. Remember when you started your journey? That sense of shiny newness where you couldn't contain your excitement? I am looking to get that back almost 19 months later. I have a goal to follow this plan for a month to: 1. Give myself something new and exciting to try. 2. To be accountable to myself and show myself I am strong enough to do anything. 3. Possibly shed a few more pounds that my body doesn't want to let go of.
So there you have it, that is what I'm up to. If you want to call me a hypocrite I completely understand. I was reluctant to try any plan because I have never been big on "plans". This won't be something I do more than a month or two and it is not a lifestyle. But the difference between me following a plan 19 months in is that I know what to expect when I go off this plan. When I go off this plan the 3 lbs that disappeared in water weight will come right back. When I go off this plan it does not mean going back to eating fast food 2 times a day (sorry Burger King, I miss you, kind of...)... it means going back to my healthy balanced lifestyle of everything in moderation and counting my calories (which I am still doing on this plan btw) and getting the job done. I also thought this would be the extra push to me through some of these dreaded holiday gatherings.

If I throw in the towel on this plan, I promise to fess up. In the past I just would never mention it again, but I enjoy the accountability so when I go off the plan I will let you all know.
Countdown to 2014: 66 days
Starting Weight: 193
Current Weight: 190 (just water weight, don't get too excited)
Goal Weight: 179