Friday, October 25, 2013
Work today has just completely wiped me out. I had to get up earlier than usual, like 6 AM, to get dressed and drive my butt all the way across town for yet ANOTHER conference. I'm so over conferences for this year it's not even funny. It ran until past lunch so I didn't even get a single break all day. Combine that with being sick all week and the mess of last week and not getting a weekend last time I'm exhausted. At this rate, I'm going to be asleep for this entire weekend too!
So last night I went to the mall with my mom. I'm now completely comfortable walking around, even in larger crowds. The Limited was having a sweater sale. Buy one get one free! I had to get an extra small because it seems their sizes run a little large. My mom got the free sweater because it's still her birthday week. I don't get my princess concepts from thin air. My mom is the queen. They had some cute suites for work I might look into once I hit goal weight.
Then I went on to Lush to spend my $50 giftcard from work on soaps and other bath bubbly things. They just got in their Christmas collection! I think I was able to get about 10 bath bombs. If you're not familiar with what a bath bomb is... basically it's a ball of organic soap that you drop in a hot bath and it fizzes around and creates this art in your water. Different colors, glitter, pop rocks, fragrances of course, vanilla beans, etc. I had already tried their Halloween stuff and the Lord of Misrule bath bomb turned the bath water a blood red! So creepy it was awesome.
I tried the Golden Wonder last night and it was just freaking amazing. It looks like a present and if you shake it you can actually hear something rattle inside. That's the surprise color!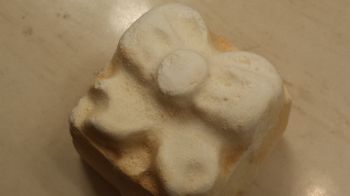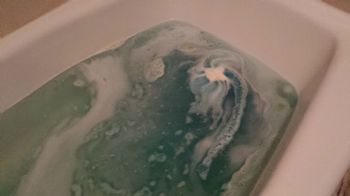 Might try the Enchanter tonight.

60 days left!