Friday, October 25, 2013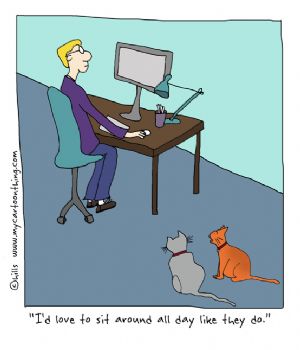 I get email cartoons from Meghan... this one seemed appropriate - especially to all my fellow Cats. But suits all of us Sparkers.
Do you ever wonder if our animals think about what we are doing? Sometimes you catch something in their eyes or body language and it makes me wonder....
So make sure you do some exercising, gyrations or dancing, while your kitties are watching. It just may entertain them.