Friday, October 25, 2013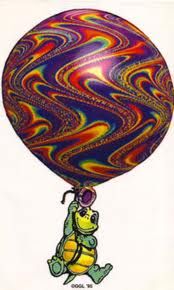 Yesterday I laid it all out and it was simply how I felt about getting another blow dealt to me on my path to consistent and long lasting weight management health and fitness. It is what it is.
Because of my commitment to self honesty and facing my personal demons, I also refuse to "positive think" these moments away. To me this is simply a way of putting more layers of cover on a soon to explode volcano. No thanks!
Yesterday while at my first clients house I came downstairs and their daughter was home for lunch from her school nearby. We talked for a few minutes and I left. What struck me was how grateful I am to have seen her grow up from age 4 when I started with them, to such a beautiful young teenager. It hit me how often I've recognized but not expressed this feeling so many times. This is what has led to this blog this morning.
Yes, I am blessed and fortunate. I often do not think of this aspect of my life. Not because I want to dwell on the "negatives". It's because I am too darn busy thinking I need to be where I am not! LOL
I'm not promising not to continue to do this. I'm simply taking a respite and smiling at all the truly fortunate situations and wonderful people I have supporting me. Literally and figuratively.
Case in point is a client, husband and wife, with 3 wonderful animals that love me twice every week when I arrive at their house. I am greeted by their Irish settler who has a stuffed toy in her mouth for me to play with. Following close behind her is their little dog Tommy who can't wait to give me kisses. Then their is their cat Max who always tells me about his day roaming around the subdivision. My clients themselves are incredibly kind and generous. I am more like a maid to them and I love it! I do laundry, change beds, do dishes, general cleaning, project cleaning and everything and anything asked of me. And, I am paid generously in money and appreciation.
This is simply one of many stories that I can tell. Yes, I am blessed. And, I am blessed with each and every one of you who take time and read my blogs and then leave me little messages of support.