Friday, October 25, 2013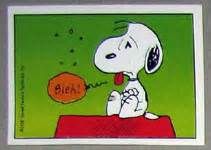 Well I have had this flu for a good week now. I felt better on Saturday & Monday but have been down since. Yesterday was a little better as I at least got the house cleaned & vacuumed. And poor Randy has had it right along with me. Comrades in misery-lol! On a good note, the other night Randy brought home a Certificate that he made the Honor Roll so I am very proud of him. Else wise, I am just doing what I can. Playing games, reading, watching TV & sleeping. I am so hoping to feel better by tomorrow so I can get back to exercising. Our temps have really dropped. We are to be in the 20's tonight. Where did Summer go-lol!
Affirmation of the Day:
My aura is clean, my energy is pure, I am refreshed.