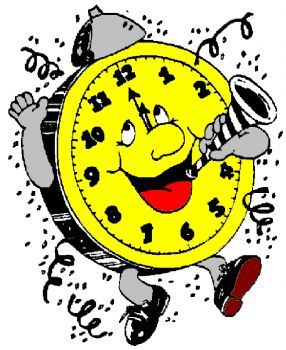 "Every adversity, every failure, every heartache carries with it the seed on an equal or greater benefit" ~Napoleon Hill
Sometimes, it is the painful or frustrating circumstances that trigger us to learn and make positive changes in our lives. It's like when one of your co-workers is missing for the day and you actually understand what it is they do all day because you now have to carry their load, plus your own.
During this time it is when you learn to appreciate who your co-worker's may be. It's also a time to reflect on what they have to put into their job, just like you do. I know, I have been there and done that, muttered under my breath on how they weren't doing their job when they were at work, but when they are missing, you do realize that maybe, perhaps maybe you were being harder on them, then you should have been.
It's the same as losing weight, living a healthier lifestyle or just plain old beginning an exercise routine. Sometimes we get that "Wake Up Call" in the form of a health problem. Diabetes, cancer, breathing issues, muscle weakness. The majority of these conditions are because we do not take care of ourselves. It's a shame we have to have a "wake up call" sometimes before we do something for ourselves. We should be able to control what we put into our bodies. We should also be able to control what we do in the form of exercise to control the diseases I mentioned above. So many health issues can be resolved if we but only take care of ourselves.
I am a very lucky person. I am overweight, but thank God I do not have high blood pressure, diabetes or a slew of other health conditions. I did however have to have a total knee replacement 5 years ago. And of course the wear and tear on my joints was due to my weight. You would have thought that would have been my wake up call, I finally decided to do something about it, that's where SP came in.
What are you doing to take care of yourself? Have you had a "Wake up Call" to make you realize that something in your life has to change?
Celebrate the fact that you can do something about it..
Have a blessed Friday
Just for kicks: