My first travel bug.
Thursday, October 24, 2013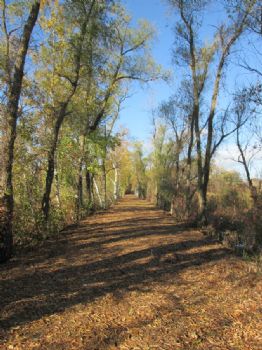 Today I went out with my mom, like we do weekly, and did some more GeoCaching. For the first time in the year and a half we've been GeoCaching, we found a travel bug.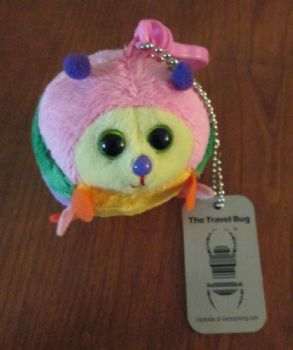 These are little tags with codes attached to a little thing, most often, that I've seen, toys. Now we get a reason to go out and place it in another cache. I was excited to see it sitting there on top of the log inside the cache. I don't know if it's because it's another element to the game we play out into the wide outdoors, but it's fun to find those things that are rare.
Another thing we found funny, we've been going out shopping afterward and we've been running into someone we know every week in random places for the last few. Today we stopped to say hi and chit chat. We found it amusing to keep running into her.
Now that I've hit 10,000 steps for the day, I still need to go do my exercises for my legs. I haven't been doing them as well as I should with no excuses. It's my body and my health that I'm ruining by not doing what will make me stronger.
Today's Holidays: Food Day, United Nations Day, World Development Information Day, Good and Plenty Day and National Bologna Day.