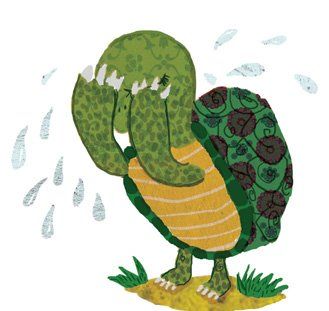 Yesterday I started my day as usual lately. Got up early, did my sparking, had my coffee, tortured my cats. I prepared all my juice and smoothies, packed up the car for work and drove down the street to the mall to do my one lap and hopefully and naturally get under the 13:13 time.
I actually cracked a gentle smile while walking. This program is going to work. I was enjoying this slow pace and it was paying off in many ways. And I wasn't crashing myself into any walls and NO speed bumps. Ahhhh a turtle's life is wondrous!
If you ever want to see how life can serve up the unexpected just start your own business! My first client was out of town and sent a text stating she forgot to leave me a check. Unfortunately this is S.O.P. for her. Ya have to accept it. Her DD was home with a badly tweaked neck injury--no problem she's a jewel. So I got the job done.
My 2nd client of the day went well. My 3rd client was my BF in Boise, Jen and her DH, my Boise doctor. They were home the final part of my cleaning and Jen and I talked about cleaning the clinic. My feeling is to take on the job. We are meeting Friday at the Clinic to see first hand, with a list, what it would entail. We did settle on a schedule so that part is done.
So, what is all the sad turtle about? The last couple of days I have been covertly sabotaging myself. How you ask? Not enough calories! I know that consistently going under my calories is another road to danger. Danger to me in this area means cravings. Cravings trigger unhealthy food choices. Unhealthy food choices means "see food, eat it!". This means going off program and that is the main problem that has gotten me where I'm at in my insulin resistance.
No need to go into the wretched details of what I ate yesterday. My doc called me after I submitted the last 4 food reports. He went through them as he always does and tweaks them or praises me. He sat me on my rump and told me how silly he had been with the construction of my 64 week program. He said we didn't start far enough back in what I need to handle first: Maintaining my raw food program consistently. You guessed it: no going off program for 16 weeks!!!!
Yep, I've been on again and off again since going on vacation a year ago September. And boy did I go off program then! Whew Wee! Not just a little bit but a lot of everything. With my "food" sensitivities I can't do this without jeopardizing my health.
So, this is why I am a very sad turtle right now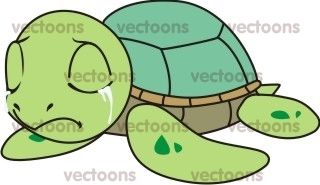 My 1st stage 16 week program allows 10 minutes each morning for some type of body modality video, seated or standing. And, above all else I STAY ON PROGRAM with my food. No mall walk. No additional exercise besides what I noted above and my work.
So, I start on Sunday. I know this is an issue with me. I have a lot of "friends" who tempt me. I am in a lot of homes throughout the week. One of my major clients are gourmet cooks! And, the holidays are starting up. Actually this isn't that hard for me. But, still, I feel a bit alone and apart of the festivities of gorging going on all around.
So, that's the low down today SparkFriends and visitors of my blogs. I wish I could be more upbeat right now. I know I'll snap (no, not as in snapping turtle) out of it and realize the wisdom that is given to me by my doctor. I just need to sit and stew for awhile.