Wednesday, October 23, 2013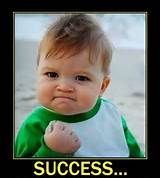 I had a good day but sometimes the day's success comes packaged in other ways than we plan.
My success for the day will have to be in accomplishing a lot of errands, having another successful acupuncture treatment, and making it home again. I had a lot of stuff I wanted to get done after I got home . . . but it ain't happening.