Wednesday, October 23, 2013
It has become apparent to me that life itself is a stumbling block for developing a healthy lifestyle.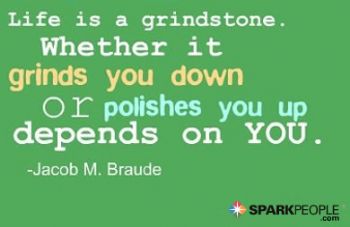 I don't consider myself a full-blown emotional eater. What I am is a someone who tends to get distracted by life's ups and downs and I forget my goals. I forget why I am doing this and just how important it is that I do it. I let the imperfections of daily living take priority over my health. This is a mindset that I need to let go of in order to move forward.