Tuesday, October 22, 2013
I discovered Raw Kale Salads last year and I have been eating them ever since. I couldn't imagine eating a salad made from raw kale because it is so tough. When prepared correctly the kale is nice and tender after it marinates in fresh lemon juice. I was shocked and then became hooked.
I will make a big batch up and it lasts for the week. I massage mine up with fresh lemon juice and place the kale in an airtight container. Just grab a handful and add whatever add-ins I want for that meal. My favorite add-ins are diced apples, walnuts, and cranberries but I also make other combinations.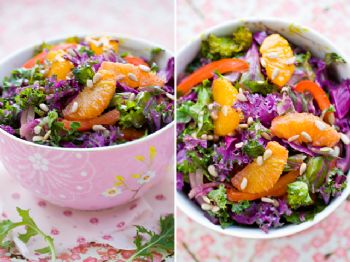 Rainbow Kale Salad
www.tartineandapronstrin
gs.com/2012/04/21/rainbow-
kale-salad/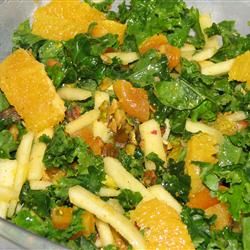 Chef John's Raw Kale Salad
allrecipes.com/recipe/ch
ef-johns-raw-kale-salad/
Chopped Kale Salad with Edamame, Carrot and Avocado
cookieandkate.com/2013/c
hopped-kale-salad-with-eda
mame-carrot-and-avocado/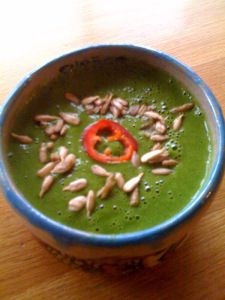 Creamy and Spicy Kale Soup
getgreensmoothies.com/cr
eamy-and-spicy-kale-soup/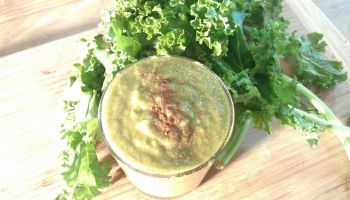 Winter Spice Kale Smoothie
kalesmoothierecipes.com/
pumpkin-spice-kale-smoothie/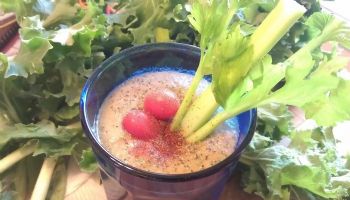 Bloody Mary Kale Smoothie
kalesmoothierecipes.com/
bloody-mary-kale-smoothie/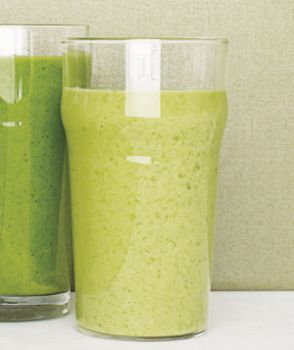 Kale Smoothie With Pineapple and Banana
www.realsimple.com/food-
recipes/browse-all-recipes
/kale-smoothie-recipe-0010
0000095097/index.html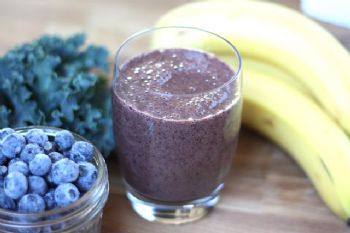 Blueberry Banana Kale Smoothie
www.barefeetinthekitchen
.com/2012/02/blueberry-ban
ana-kale-smoothie.html