Tuesday, October 22, 2013
Well 2 hours of yard work, digging fence post holes, installed the fence, raking, laying sod. The doggy door arrives sometime today. He's going to have a good time, it's just big enough for the little guy.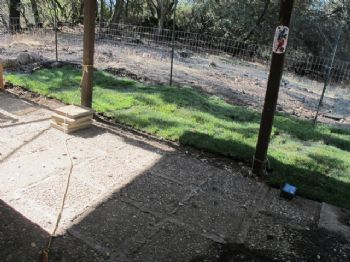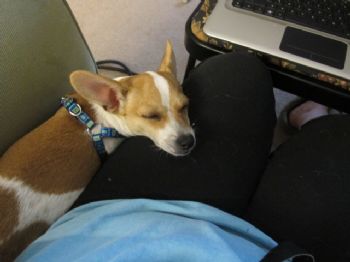 he sat at the door watching me work. finally finished, came inside, cleaned up, had breakfast, all the while he was following me around... then finally when I sat down he needed the nap, LOL!
It's only getting better... he's just a keeper...
He's going to be a great friend.
Have a great week... keep sparking'