Tuesday, October 22, 2013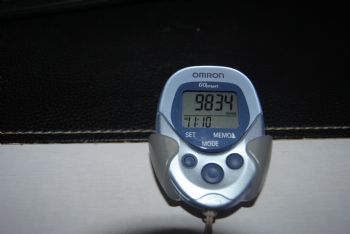 So my Happy Birthday Day started out with a long walk...3.2 miles today with a bunch of steps! Wow, it was gorgeous this morning!
And then my DSIL showed up with my granddaughter and some roses! What a nice treat! While my DD is at work, I know she put him up to that :) It was nice.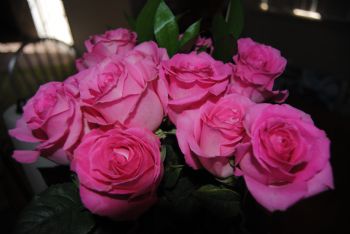 So, I've already been warned that they're all taking me to dinner, and to expect to eat a lot of calories. So, I think I know where we're going (maybe not) but just in case, I've already looked up the restaurant menu and have picked out what I'm going to order...with dessert...all for 707 calories! With my 1550 at the top of the eating range, and the 800 plus that I walked this morning, I will be able to eat my 707 for dinner easy-peasy lemon squeasy! Ok, ok, I've been hanging around my grand kids too long! LOL
Love it SP! Still didn't hit the 25 pounds marker (was hoping today would be the day) but hey, I'm still on program! This is my 98th day with no overeating, and exercising. YAY!