New Haircut
Tuesday, October 22, 2013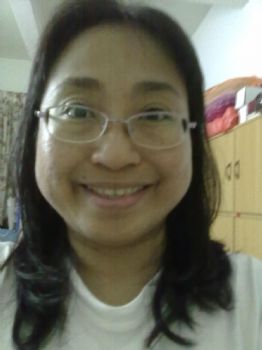 So, what do you think? I know it's not a very good picture but I took it myself standing in front of a mirror. Best I can do. Too embarrassed to ask my Dad to take a pic of me. Lol!
You can't really see the layers but I have what they call graduated layers from my chin to a little below the shoulder. I'm very happy with the cut. I could have taken a pic tomorrow but the blow curl can't be seen after I've spent the night sleeping, so, I took a pic of myself today while the blow curl can still be seen.
I might take another pic tomorrow to show you how I look most days, as I'm too lazy to keep blow drying my hair!