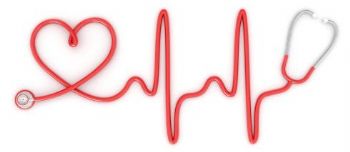 Yesterday was a rough day. We were to do some 'winterizing' of the house, and since Chuck (constantly says) he doesn't ever remember what needs done, I made a list and taped it to the door going into the garage. And, I thought he was following the list cause he went about doing the outdoor winterizing (I thought) (but then I learned he DIDN'T actually do the stuff on the list) . When I tried to talk to him about the stuff needing done his response was to give me a passive aggressive message (his saying first, "I didn't need to read the list cause I remember what needs done" , and then saying, "What the f--- is wrong with you? You expect me to remember everything!" Yep, both messages in one sentence! Holy Moly! (I'd almost swear that on top of being a sociopath he has Multiple Personalities… cause this kind of double message stuff goes on over, and over, and over.)
My response to his passive aggressiveness and hostility was to throw a 20 oz glass of water down the stairs onto him. I had to laugh (inside) cause the shocked look on his face when he seen that water heading towards him was worth a million dollars.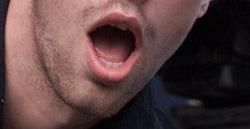 Cause he doesn't expect me to stand up to him… His response to the water was to call me a nasty name. A blow-out fight with him followed: yelling, door slamming etc. Cause if I have to live here, I am definitely no longer being quiet and subdued.

(Being subdued with the likes of him was utterly destructive to my life, and all in my life.)
Then awhile later I went out for dinner, then for ice cream. I wasn't paying much attention to what I was eating due to the stress - as well as having poor taste buds that require me to have multiple bites before I really get the full taste of the food - and I had eaten about 1/3 cup before I realized that the milk in the ice cream was spoiled. Within minutes of that I was feeling ill.
All the fighting between Chuck and I really stressed out my dog Mocha, and so Mocha decided he wouldn't obey anything (ALL day long), which added more stress. Mocha was still raising cain at 4 in the morning, ripping and tearing at the gate of the crate, deciding he was NOT going to go to bed. Finally at 4 am I sent Mocha down to Chucks, cause the shape my heart was in from the food poisoning, it wasn't going to survive both the bacteria load from food poisoning and the stress from that little dog.
I ended up really sick all night long, and the bacteria had a really bad effect on my bad heart. There were times during the night that I thought my heart was DONE. Plainly I survived, but heart is still funky today as well as my intestinal system is still in bad shape from all that bad bacteria. I am trying to flush out the bacteria with plenty of fluids as well as green tea, which is anti-bacterial.
Needless to say my 'positive' spirits have taken a nose-dive today, cause I still have concerns about my heart survivability. But, hopefully tomorrow I will be doing better.