Sunday, October 20, 2013
So I've been cutting out dairy for a while to see if my acne would clear up... and it hasn't - My skin has actually gotten worse.
Here is what my skin looked like a month ago and now
*My skin type is very combination and I often get those really deep in the skin type acne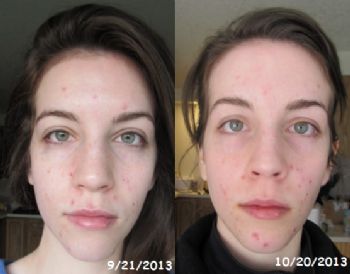 My skin has NEVER been this bad, even in my teens!
I'm desperate to find SOMETHING I can do to make it better. I cant use those over the counter acne products because they really dry out my skin, and make it even more irritated. I'm convinced it's something I'm consuming - I just don't know what!
Anyone have any advise or a book that touches on this topic? I've seen some on Amazon but not sure which one is legit - you know? lol
note: I may look like I don't have acne at all in my new hair cut picture on my profile. That's because I'm wearing makeup and I know how to cover up acne. Also good lighting is a great tool to use as well.