made it through dinner last night
Sunday, October 20, 2013
We got there at the appointed time and just as we were getting out of the car we got a text that they were running late.
We hung out on top of the parking deck taking pictures of the sunset so that was nice. I carry a camera everywhere I go, except of course for last night. I took these with my cell phone - shudder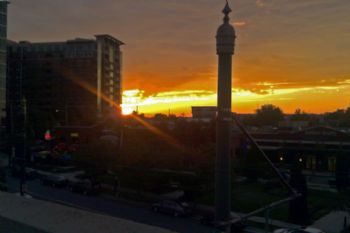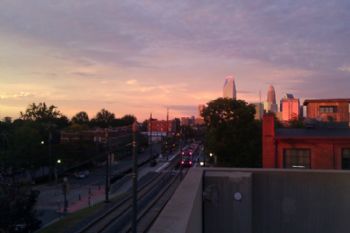 Dinner went about like I expected, maybe a little better. No one tried to order for me so I think we've learned that even though my mother-in-law has somehow forgotten that she is a strong woman who has no respect for that whole "oh you big strong man" routine, I have not. I did get a glass of house red wine with dinner like I wasn't going to.
I've learned a little trick at places like this. For most people part of the treat of going out to dinner is the dessert. I don't want to sit there being a wet blanket on the evening and I also don't want to end up with a plate of tiramisu in front of me so I order coffee. Its nice to have coffee after dinner and that way I've ordered something so there's no argument about how I should have dessert and no one insists that I try whatever it is they have.
hey whatever works
The smallest steak on the menu was 12 ounces. Bodie ended up with about half of mine. He seemed pretty happy about it.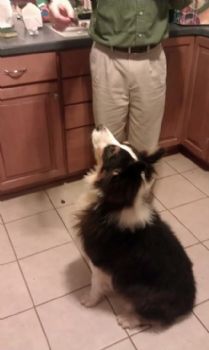 So at least after a month of rescheduling and all, the requisite dinner is over.