Saturday, October 19, 2013
OK, so yesterday again didn't go so well. I had such great intentions and then my nephew stopped by and I hadn't seen him in a couple of years. We decided to go out for Mexican food and I couldn't stay away from the chips and salsa. Supper was fine as we had fresh squash and salad. So far today I am doing better and I think this day will get me back on track.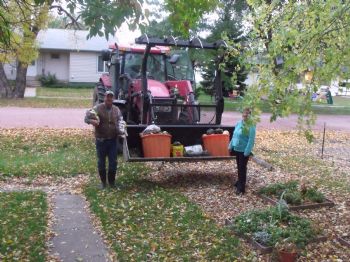 This is our delivery of squash from a local farmer and relative. I will be busy baking and freezing!
Goal for Day 48 -- Believe in myself