Really Fell off the wagon this week
Saturday, October 19, 2013
I don't know what happened....I was doing so well..then...this week was a disaster, as far as my eating habits...Sweets (which gave me headaches all week) greasy fried sandwiches at work (won't be too graphic about what that did to my stomach)..I just could not stop...even though it made me sick!
I have to put this past week behind me and work on today only...regroup and move on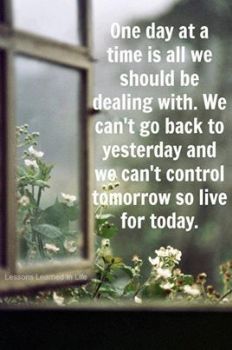 I can't belittle myself, or beat myself up too badly...I have to be accountable for the mistakes I made this week and move on...
I am thankful for all my spark friends...for all your wonderful motivation and prayers...I have to be thankful for my God who loves me more than I realize, and I have to believe in myself...
so...I'm getting back up onto that wagon and moving on!