A couple days back I shared one of the permanent lifestyle changes I want to make. I want to improve the quality of the food I eat (while reducing the quantity) by eating seasonally and locally. As I wrote, I believe this is a nutritious, cost conscious, and delicious choice.
We have been blessed by friends and neighbors who kindly share the excess of their gardens. The harvest of Butternut Squash is bountiful this season!
I like to either bake or microwave Butternut Squash and eat it simply with a sprinkle of cinnamon, black pepper, and Molly McButter. The other day I baked two so that I would have some left over for one of my Fall favorites, Butternut Squash Soup.
My intention was to use my usual recipe which calls for some apples (this year from my very own tree!). However, change is good, and I recalled a recipe I pulled out of Redbook Magazine a few weeks back. I remembered those "Marketing savvy" words on the cover which always catch my attention:
"MAGICALLY MAKE YOU LOSE"
Those tantalizing words on a magazine, book, TV show, website, etc... Oh how they pull me in! "Lose," yes I want to lose weight! "Magic," uh, that means it must be easy! Wow! Put the two words together?

You've sold me!!!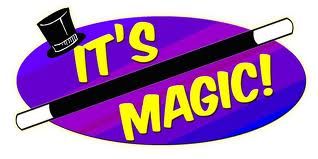 (Sorry Kelly, you weren't what caught my attention!)
Anyway, moving along here, I found that the recipe for Kelly's Butternut Squash Soup had ingredients I liked, seemed relatively easy, and sounded fairly nutritious. So last night I gave it a whirl.
Keep in mind that I did start with already prepared squash. I think I will do that from now on. I might even bake the potato along with the squash next time. I like the flavor baking or roasting adds to many freggies.
I'm thinking this recipe would also work well with pumpkin substituted for the squash and I could probably still add in some apples if I wanted. I never experimented with recipes before joining SparkPeople... see how the mind opens to new ideas in a supportive community?
Let me tell you, this was the best butternut squash soup I've ever had! Delicious, filling, so satisfying! I enjoyed a serving last night for dinner. Today I had another serving for lunch. This is one of those special recipes where the leftovers get even better. I appreciated that the chilled leftovers did not separate as can often happen with a creamy soup. Wondering if that's because of the coconut milk instead of dairy milk.
Will I magically lose? Well, yes gradually if I drink my water, move my body, and eat within my calorie range. All are lifestyle changes I can live with!

Oh, did you want the link?
www.redbookmag.com/recip
es-home/tips-advice/low-ca
lorie-soups-from-kelly-osb
ourne?src=soc_fcbks#slide-1
Spark On!!!