Friday, October 18, 2013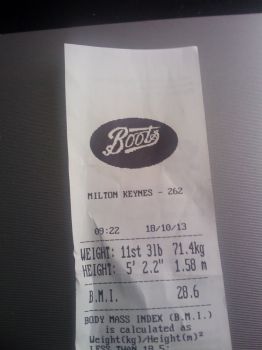 At last a result 1 pound down

It may not be a lot but it is a start. Finally I have moved of that pesky plateau that was determined not to move. I took action changed things and finally got a result.
Exercise needed a boost so I went for this
www.youtube.com/watch?v=
VbVhEaTzuwA&list=PLFDayUfA
hz6hMxK0CRpBGLz_DXwoblJ29
www.youtube.com/watch?v=
0cE1jxDS3HY
I love them and wish I could get the English version on DVD so I could do more but I can find some on Youtube so it is not that bad.
Food:
I had strayed from my faithful 9 inch plate a few times and it obviously made a difference so I went back to making sure I used my plate at dinner time.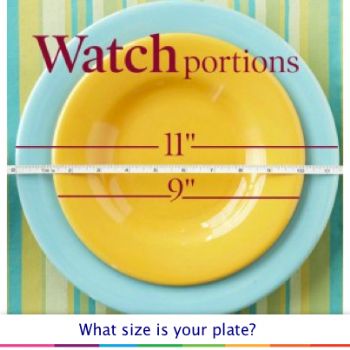 That extra 2 -3 inches makes a huge difference to portion sizes. The bigger the plate the more you fill it.
The difference has been a loss of 1 pound like I said not a lot but a step in the right direction.