Friday, October 18, 2013
Ok, so I've lost about 33 - 35 pounds, I am so excited about that but I have a bucket load to go. I met a big goal that as planned for over 2 years and so I am excited about that BUT this morning I did something so totally out of my comfort zone, I mean WAAAAaAYYY out.

I went Parasailing!


YES, parasailing, wow can't really believe I even wrote that word let alone did that, especially with so far to go on my journey! My husband and I are celebrating our 30th anniversay in Hawaii and I just got sick and tired of my weight holding me back any longer and said NO MORE! So...I....did...it and I am so proud of myself. It was a major accomplishment to put my self-conscious self aside, push away the low self esteem, break down some walls and take charge and be who I really am. This trip has turned into a turning point in my life and I am excited for what lies ahead!

Here we are about to go up!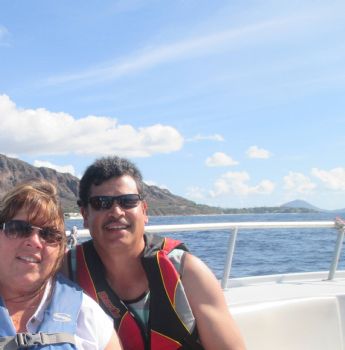 This isn't a very good picture, but it's proof!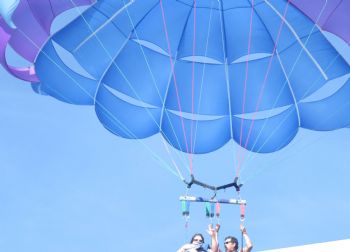 This is Us!!