CHAPTER 3
FINDING COURAGE WITHIN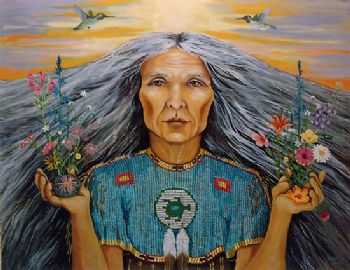 Artist: Linda Apple at RedBubble
As I began trekking up and out of the canyon, I had to take a deep breath and tell myself to relax. After what I had just experienced, there was no telling what would be over the other side of this ridge once I reached the top. My deepest hope was to see land and a valley leading to a trail. Needless to say when I reached the top, there was no trail! Only another downward sloping mountain and mountains everywhere I looked. Oh my God! Where was I? How did I get this lost? It seemed like such a simple thing just to head straight back to the trail head? Why was this happening to me?
I began to have serious regrets for ever leaving the group. Now I was completely lost and beginning to totally lose my bearings. Had I drifted too far to the east? Had I gone too far west? I could not be sure. All I knew for certain was that I should keep heading south! But the territory before me appeared to be impossible. Clearly I had wandered to a side of the mountain where there were no trails and no travelers, only me. I thought about all I had been through in life and all the tragedies I endured. I honestly believed that nothing I had gone through could ever compare to this. My heart sank to the pit of my stomach as tears rolled down my eyes.
Maybe if I was a different person, at this point, I would have thought to do things differently. Someone else in my position may have decided to just sit down and wait for rescue. Or perhaps try to start a fire and create a smoke signal. None of these ideas came to my mind. The group I was hiking with had a satellite phone. There was a point where I had asked if I could make a call because I was having misgivings about continuing on the trip and I was told no, that it was only for emergency purposes. They knew this was my first backpacking trip and I knew knew nothing about wilderness hiking, not to mention they knew I had no map. Had they called the ranger and reported me missing from the group? I knew in my heart, absolutely not! Nobody was looking for me, so I kept pressing ahead.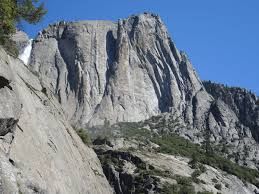 As I moved down the mountain side, I could finally see over the cliff, and to my relief what I had been hoping to see all along was right before me. The mountainside led down into a grassy valley with a small lake in the center and what appeared to be a campground with a trail! I hurried down as quick as I could excited and encouraged in my heart. I didn't know where I was, but I knew if there was a campsite, there quite possibly would be people and if not people, this trail should lead me back to civilization. Storm clouds moved in and it began to rain.
Once I made it to the bottom, I hurried and set up camp, to get out of the torrential rain. It had been raining hard on and off all week and by now, my 5th day, I had gotten pretty good at setting up camp quickly. I camped right on the grass and right in front of the trail. If anyone walked by, there was no way I would miss them. I sat in my tent while the rain poured down snacking on trailmix and drinking stream water that I had collected earlier that day. The sun would be setting soon and I had not gone far enough to make any real lead way. So, as soon as the rain stopped, I packed up my gear and headed down the trail.
The trail led through the woods. It was a very narrow trail and not one heavily traveled. I only went a short distance until the trail came to a dead stop! That was it! No more trail! By now, I was getting used to disappointment. Of course there is no more trail. What could possibly happen next? I looked toward the east and I was near a mountain ledge. Across from there I faced another mountain. To the west a deep dark forest heading down a slope. A voice within my heart said, there is a river in the forest where the trees slope down the mountain. Follow the river down south. Now I was certain it was Grandmother Cherokee speaking to me. I could feel her presence and I could even see her essence in my mind. She was elderly and walked with a tall wooden staff made from the trees of the forest. I followed her advice and headed toward the forest and away from the ridge.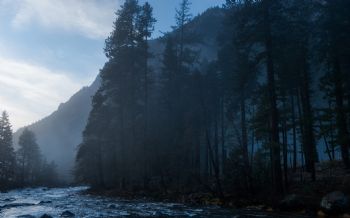 As I moved toward the downward sloping mountainside toward a heavily wooded area, the sun was blocked from the sky and the forest became dark. Sure enough, there was a river right there heading south. But wait, there was a fork in the river. One leading toward the east and one leading toward the west. Where was I? I must have drifted too far west. I had this extremely strong impression, I had definitely drifted toward the west. That's why I never found the trail. It must be over toward the east. But what if I'm wrong? What if its to the west? I became frantic and unsure what I should do!