Yesterday evening I was extremely stressed over the days events ending with a fight with Chuck. I ended up feeling like I was going to have a stroke, but my BP was only somewhat elevated. Thing was that the stress clamped down my stiff heart and made it difficult for blood to get where-all it needed to get, and so my brain felt the clamping of blood vessels, and the clamping of blood vessels also kept adequate blood-flow from getting to my limbs, so my limbs became quite numb. And, then later in the evening a migraine started setting in.
Last night when I went to bed I was still SO stressed out that I was sure I wouldn't be able to sleep. I was going to take a sleeping pill, but my sleep doctor hates me to take them cause they make my apnea so much worse. I really hate to take them to, cause it sucks to wake up repeatedly in the night with my throat clamped down, and raw from the apneas. So, I decided to skip the sleeping pill and try 'affirmations' to go to sleep. And so I spent several minutes first doing relaxation 'affirmations' (I am getting more and more relaxed. I am relaxed and getting sleepy.) And, then I started doing 'good sleep affirmations' (I am so relaxed I am sleepy. I'll be able to sleep really well tonight.) And 'ya know, in just a bare few minutes I went from being so stressed that I couldn't even dream of going to sleep, to going to sleep and sleeping really good all night long! So, yeah, affirmations are better than drugs!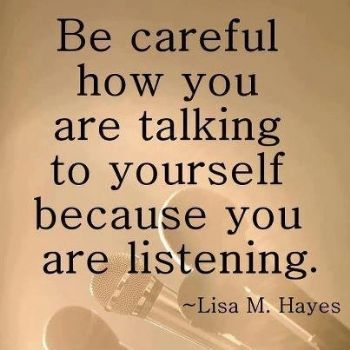 I woke up about 7 am with a full-on migraine, but stayed in bed until 9 am. Got up and tested my blood sugar. It was really up. I don't know if the stress drove it up, or whether the 250 mg of (Niacin) I took yesterday evening drove it up - or both did it's part driving it up. Hmmm. I wonder if the expansion of the blood vessels that (Niacin) does also played a part in helping bring on my migraine? Anyhow, I got up at 9 am and took care of my dogs, but spent the whole day in my recliner trying to survive my migraine. I will NOT be taking any more (Niacin)!
I had a dinner to go to this evening and thankfully my migraine had let up. My headache was still hanging a little bit in the background, like it would come back at the slightest little thing, but I got myself ready and went to the dinner. And had a really good time. I came home in better spirits. And, am once again making plans for my life.
Oh, and my laptop is working good. That's a big load off!
Oh, yesterday when I was SO stressed, I coped by burying myself in my computer to escape the stress and cope. Once again, hours and hours online. Hours and hours NOT being involved in living 'real life'. Then it dawned on me that this is what I do every time I am really stressed out. Everything in my life goes by the wayside at those times, cause I literally zone everything out by zoning into the computer.
And yesterday it dawned on me that I am using the computer as an escape mechanism just like I used booze so many years ago (37 years ago), and as I often have used food for years also. To escape life's pain or stress, and zone out. But the thing is, ANY ADDICTION interferes with a fulfilling normal life. Addiction interferes with all facets of life, and I have definitely seen that to be the case with (whatever) addiction I am using. When I am using anything addictively, I am also leaving quality things out of my life - not just zoning out the bad. When I am 'feeding' an addiction, I am not living life to my fullest potential. Not even close! Cause there is no way to shut off part of life's experiences (i.e. the bad) without also shutting off the ability to experience the good. Even if only because of the TIME devoted to the addiction, let alone all the other facets involved.
I will always be an "addictive personality". Nothing is going to change that. That is why I must always keep aware of it, and make conscious choices to live all of life's experiences - to face the bad, enjoy the good, and live all the in between too. To live the full life's experience requires being conscious of my 'addictions' and making a daily choice to live fully aware. TODAY I am ready and willing to do that.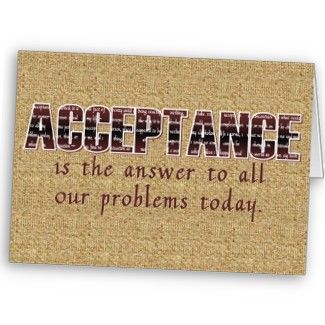 .