Thursday, October 17, 2013
Today I'm off to the hospital for my procedure and I was up at 6am to continue drinking the concoction of potions they give you before the event to 'clean you out'. I must admit it is perfect timing to have a colon cleanse, so I'll take that thanks! (And there's my silver lining!!). When I was younger I used to do enema's and visit colonic irrigation clinics and although I've been into healthy ideas and concepts all my life, I never really put it all together with wisdom and knowledge until now. Maybe because I was never overweight I never had to look into it to this degree and I'm very sorry I didn't. If I knew then what I know now..... you know how the story goes.......
Next week I plan to get all those health checks done that I've been putting off (e.g. papsmear, breast check etc) and also visit the skin cancer clinic to get checked over from head to foot. I'll make all the necessary appointments tomorrow. I feel a greater need to take care of myself now that I care more for myself than ever before.
I need to drink a glass of this stuff every 15 minutes for 2 hours so best go and concentrate on this as I only have one go at it - today's the big day! I'm up to glass 3 out of 8.........
I'll leave you with some dog's eye view photos from the other day......... The little one starts off out in front, then trots at the side, then falls behind, then ends up in my arms which is an even bigger workout carrying her along!! Enjoy .......
.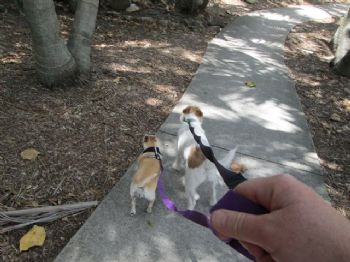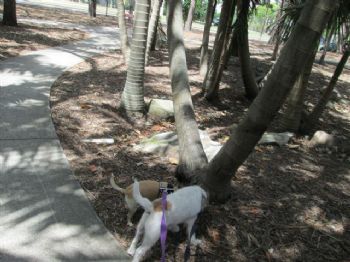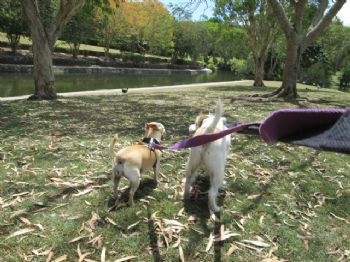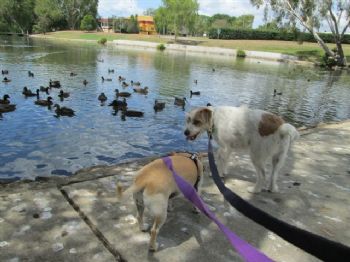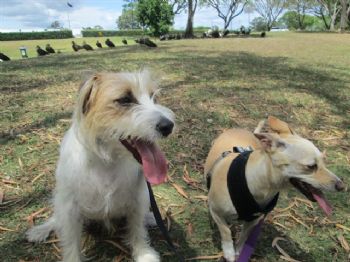 Have a great day/night everyone.