One of the permanent lifestyle changes I want to make is to improve the quality of the food I eat while reducing the quantity. I buy into the idea that eating seasonally and locally is a more nutritious, cost conscious, and delicious choice.
With that goal in mind, today for lunch along with some sardines, I had baked butternut squash and my spur of the moment attempt at a waldorf salad.
The squash was so yummy and sweet to my taste. I only added a sprinkling of pepper, cinnamon, and Molly McButter. And how easy! All I did was half the squash, scoop out the seeds, put in a baking dish cut side down with about an inch of water, and bake for 350 for 4o minutes. I could have microwaved it, but I wanted extra for a soup I'm making later on. Additionally I like the fragrant smell of the baking squash. I portioned out a cup for my lunch for about 80 calories.
The salad was the true highlight of my meal. I used apples from a tree in our yard. How local is that? Organic and seasonal for sure!
The funny thing is that I have lived here for nearly thirty years. This is the first season that I have used apples off that tree because I always thought them to be wormy and just not edible.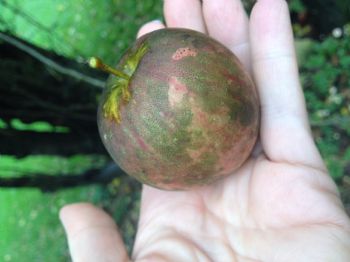 Earlier this fall I saw a picture of a basket of organic apples in a blog on clean eating. It made me realize that my apples looked just the same… kind of dark and splotchy off the tree. Sure enough, however, a bit of scrubbing and my apples are gorgeous, crisp, and sweet.
I have no idea what type they are, but I do know that of all my apples I have cut, I have only discovered two unwanted visitors who apparently like them as much as I do! Not one of us has been poisoned by pesticides.
My Waldorf Salad recipe on the fly turned out pretty good! It made a filling serving for one with about 170 calories.
80g chopped apple
50g diced celery
10g chopped walnuts
10g golden seedless raisins
1 Tbs reduced fat mayonnaise w/olive oil
This is a lifestyle change I can live with! Perhaps a repeat performance at dinner tonight?