Tuesday, October 15, 2013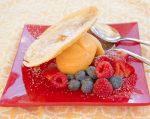 I really like belonging to Challenge Teams. For the past few weeks, there have been plenty of challenges. They range from eating more freggies, increasing physical exercise and sending Spark Goodies to friends. It is great.
I am already noticing a difference in my abs. Looking forward to more progress. I can't miss.