Yesterday's juicing plans didn't quite workout.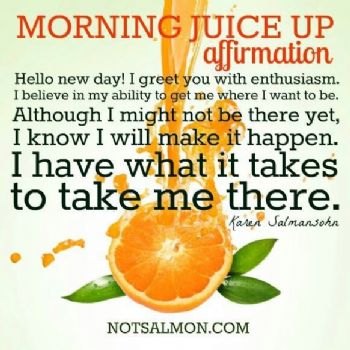 We didn't have much produce in the house to juice. I used what I had, emptying out the produce drawers. I came up with a ZUCCHINI, orange, apple, and lemon grass combination. It was enough to make almost 2 quarts of juice. YUM !!! What an amazing flavor explosion in my mouth. I definitely will be making it again. It tastes light, refreshing, full-of-sunshine happiness in a jar.
Lemon grass taste different from the sharp tangy real lemon flavor of a real lemon. It tastes more like the natural flavors they add to lemon drink mixes. It's very pleasant, but with none of the harmful chemicals in the man-made stuff.
I have always wanted to grow lemon grass. I live in an area that is lacking nurseries that carry a variety of herbs. Having had years of training in Horticulture I knew if I could find a small piece of lemon grass at the grocery store I had a chance I could make it grow.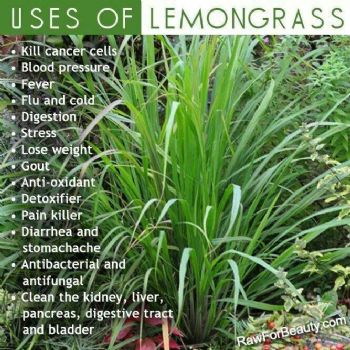 Early in the summer when DH and I were at Safeway, I searched in their produce section for lemon grass. They are the only store locally that I know that carries it. Their produce there is not the best. Sorry Safeway. It's old looking. The poor bunch of lemon grass I picked up was mostly dead. There was no signs of roots at all, just some mostly dried up bunches with a tiny bit of green at the base. It was enough that I had some hope I could work my magic on it and revive it. I stuck it in the vegetable bed next to the tomatoes and waited. By the end of the summer a few of the pieces grew. They grew like Jack in the Bean-stock, super-sized, 4 foot tall plants. It looked like the photo below but much deader, if you know what I mean. Not nearly as healthy as the photo.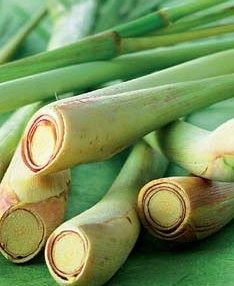 Juicing lemon grass freshly harvested from the garden was a treat. Only if you could imagine the fragrance of the oils teasing my nose, oh what a pleasure it was to inhale. The kitchen smelled so lovely as I juiced, like I just cleaned the house freshness.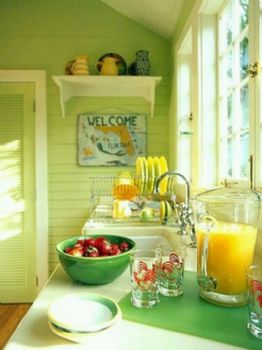 The juicer didn't like it. The lemon grass reminds me of pampas grass I had growing up as a child. It has razor sharp leaves which if you move wrong could inflict a nasty cut. It's long leaves are tough. I used scissors to snip it into two inch pieces hoping the juicer wouldn't mind it. I used the Sampson juicer which can handle grasses. It worked well in the beginning, perhaps if I would of alternated feeding apples and the grass it would of worked better. (After calling Sampson company they said to alternate other produce with it to encourage it to go through and to continue cutting it into small pieces.)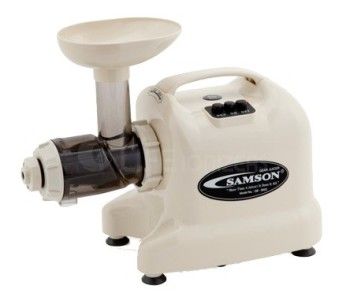 In the end I had to dissemble the juicer to get it running again. For some mysterious reason it tightened all the fittings up so tight I couldn't get it apart or DH. A lightbulb moment happened. I thought what if I added some MCT oil as it's a very thin viscosity oil compared to olive oil for an example and let it sit in the juicer. I did and presto. The next time DH tried to take it apart it was so easy. It also made cleaning up a breeze. If only I would of known this years ago. The pulp didn't even stick to the screen. Maybe next time I juice I will add it before juicing and see what happens. I only used a tablespoon of it. If it saves on cleanup time why not. The screen was so easy to clean.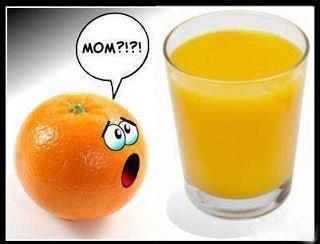 This morning I am sipping on it. I almost reached for a can of lemon-lime soda, but then I remembered I had some juice made up. The first sip of lemony freshness beat the flavor of a soda any day. It's calming my super queezy stomach. It's upset as my pain levels are super high today. My spine hurts in multiple places. My face is totally numb, like a deep novacane numb. My neck on the left side has the pressure feeling in it going up to my head which feels like it's going to explode from pressure. Ugg. Hopefully it will ease.
P.S. It shockingly decreased the nausea and pain levels. I can't believe it. I honestly can't believe it's having an effect. After about 20 minutes the migraine like headache and spine pain decreased. When those go down so does the nausea. Yippee. It's not totally gone, but it's much improved. It feels like my muscles are relaxing, tenseness is leaving. Gosh, now I have to figure out a way to juice it without bogging down the juicer. Humm. I didn't even know it could do that. I will definitely juice it again.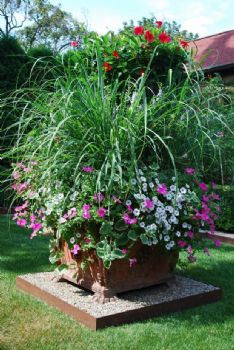 I found this article here http://www.undergroundhealth.c
om/the-healing-properties-
of-lemongrass/ . "Lemongrass, noted for its use in Thai cooking, is a delicious herb and a remarkable natural healer. In eastern cultures, lemongrass has long been used to treat fever, flu, headaches and to aid digestion.
Lemongrass for headache and migraine relief
One of the most common medicinal uses of lemongrass traditionally has been for headache relief.
Now it's been proven to be at least as effective as aspirin – only safer. A five year study of plants used in traditional medicine recently reported in Evidence-based Complementary and Alternative Medicine that lemongrass shows similar activity to aspirin in treating headaches and migraines.
Lemongrass as digestive aid
Drinking lemongrass tea or eating foods prepared with the herb promotes digestion and provides relief from flatulence. It also helps the body eliminate toxic substances including cleansing of the kidney, pancreas, liver and bladder.
Lemongrass has natural antimicrobial properties, helping the body fight off bacterial, fungal and viral infections. As an antipyretic, lemongrass helps reduce fevers from colds and flu. That's how lemongrass also became known as fever grass.
Lemongrass fights cancer?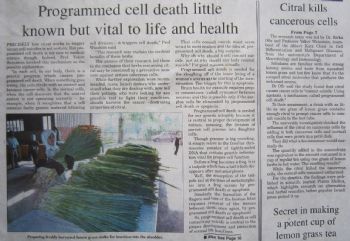 New research has found even more impressive benefits from the plant. Perhaps most exciting to date is a report from researchers at Ben Gurion University in Israel who discovered during in vitro testing that the compound citral found in lemongrass actually causes cancer cells to self destruct – without harming healthy cells – at a concentration equivalent to a cup of lemongrass tea.
The results have been promising enough that even many conventional doctors now recommend cancer patients drink several mugs of hot lemongrass tea on days they receive radiation and chemotherapy treatments. "
Maybe I will try making a tea out of it. In Malyasia there is a company that adds lemon balm, lemon verbena I think, and the lemon grass to give to people to help fight cancer along with chemotherapy. They said their survival rate improves.
Here is a link to the site in Malyasia where they have medical claims and studies done related to the healing of cancer and other conditions. http://lemongrassherbal.blogsp
ot.com/p/contact-us_19.html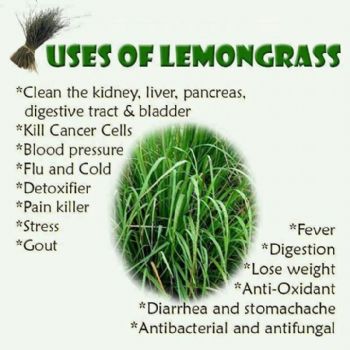 I learned never to plant lemon grass in the vegetable garden. Due to it's razor sharp foliage it will be a bear to move. It has claws literally that can rip you apart. I think when we pull the tomato plants out, DH will have to put on his elbow length leather gloves and lots of strength to dig it out. We will plant it into 15 gallon pots to place around the patio in places where we won't bump into it. They say it drives away the mosquitoes. So many good things in one plant. What a find.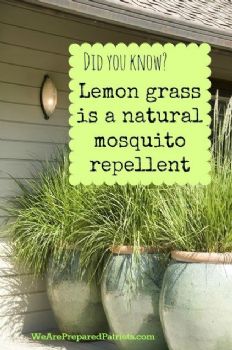 You have got to try it.