Tuesday, October 15, 2013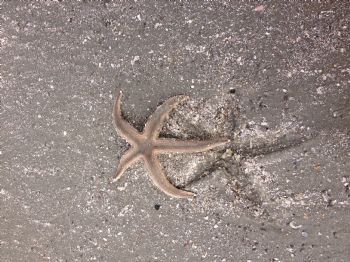 A couple of weekends ago hubby took me to the beach. There was this awesome starfish, but it was crawling away from the water. Too often I find myself crawling in the wrong direction. Away from the things I know are helpful for me to have good health. It takes awareness that I'm headed in the wrong direction, then a determination to change and head back toward the foods and exercise that support my health. This starfish needs the ocean to survive. If it recognized what it was doing, would it go the other way? Or die by giving up? My tendency is to give up, though in the long run I make many renewed efforts to stay in the ocean and have a great life. The tide of motivation in my mind goes out, leaving me behind. I struggle to find my way back. Perseverance is the key. I have to remember where true life and health belong in my life.
I am in the struggle mode. Just as the tide has left me behind, it will come back to me. It will sweep over me and refresh me with it's life-giving water. I need to make the effort to head back to greet the tide. The tide if motivation will return.