SparkCoach Review
Tuesday, October 15, 2013
I am currently on Day 9 of my 7-day free trial of SparkCoach. I don't understand either, but hey, I'll take it! I like all of the extra SparkPoints. :)
What I don't like:
-- Doesn't acknowledge how long I've been on Spark and so assumes I'm starting from scratch.
-- Not really customizable. I suppose if I had the option of emailing a coach I could make it customizable, but with the free trial I can't do that.
What I do like:
-- Daily visualizations of being healthy, avoiding temptations, etc. I never realized how much I like visualizing things!
-- Ranking how I did each day. I like giving numbers to my efforts (or lack of effort). It keeps reminding me how poorly I eat, which is getting me closer to doing something about it...
-- There are motivation collage/artwork at the end of every "session." Here is today's: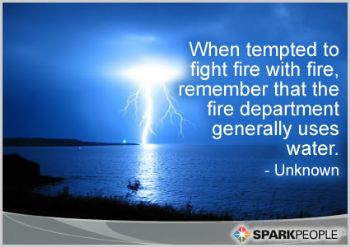 What about you -- do you use SparkCoach? What is most useful to you?