Monday, October 14, 2013
I've noticed some of my friends doing food blogs in pictures. I think that is a really good idea. I think if I knew I had to take and post a picture of what I'm eating I might think twice about my choices.
Yesterday I made pumpkin muffins, so thats what I had for breakfast and lunch yesterday and also breakfast today. I know I have a pretty heavy baked good habit!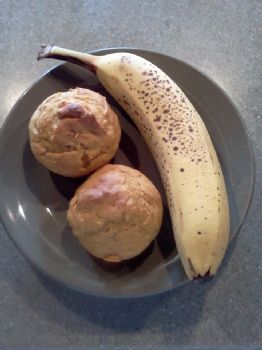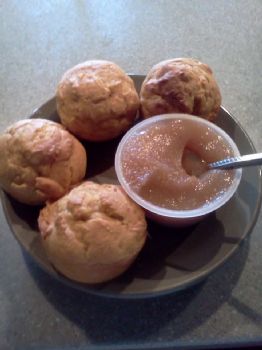 Last night DH made wienerschnitzel, mashed potatoes, and gravy. I will admit I went back for seconds after this plate.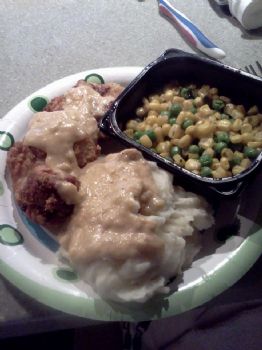 I had some dark chocolate drops after dinner. Didn't take picture of those.
Breakfast today was the same as yesterday only with three muffins instead of two.
Lean cuisine and an apple for lunch.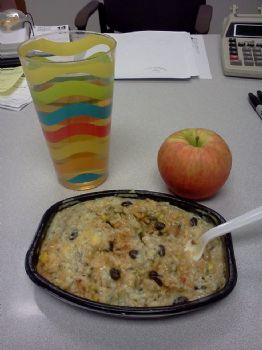 Wendys salad for dinner. I was trying to eat and drive at the same time so I didn't take a picture. It didn't look quite this good.
Then my after the gym treat: